During the month of November the US averages 58 tornadoes. The chart below shows how many tornadoes there were in the month of November back to 1950.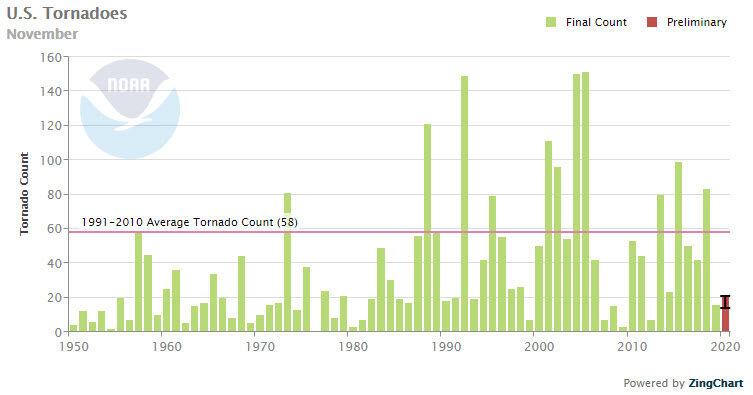 On this day in history, November 15, 1960, two tornadoes moved through eastern Iowa. Both were rated F-2.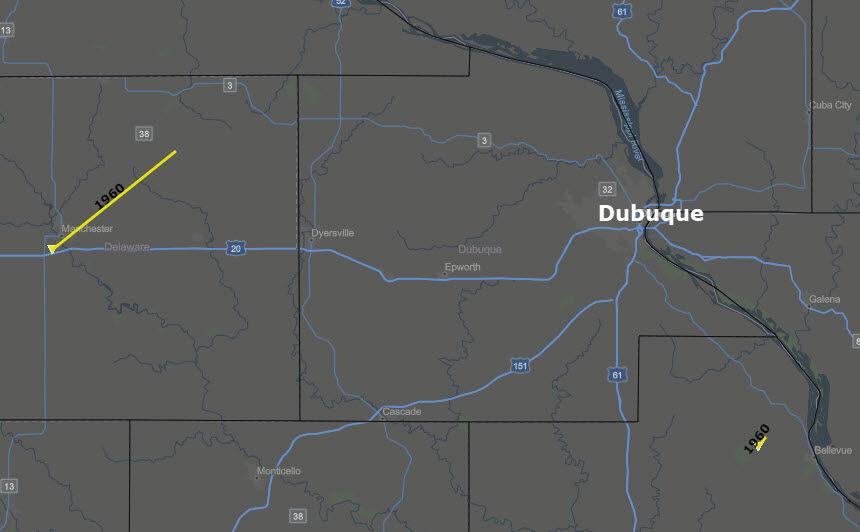 One of them was in Delaware County. It moved northeast from Manchester to Oneida to just south of Greeley. About 50 homes were damaged. It was on the ground for 10 miles with a max width of 70 yards.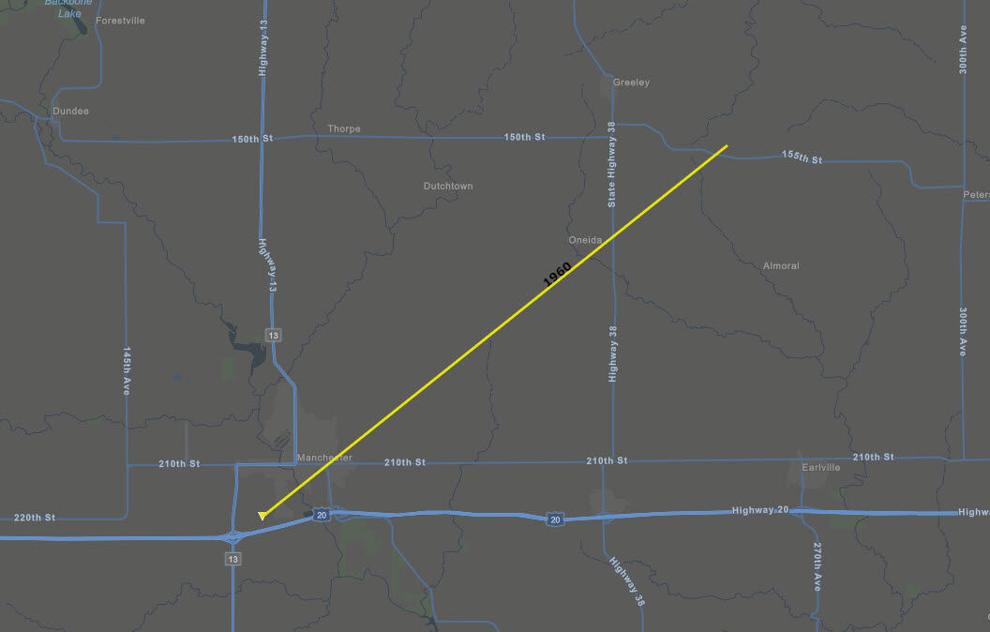 The other tornado was also rated an F-2. This was located northwest of Bellevue in Jackson County. It was on the ground for 1 mile and was 50 yards wide.