Now that we are heading into planting season the amount of moisture is important. The northwest part of Iowa, west into Nebraska and South Dakota, had less than 2" of rain in April.
On the other hand, the southeastern half of Iowa has seen a little more rain. That is still below normal for the month. Parts of central Illinois, most of Missouri and into far eastern Kansas have received near to above normal rainfall.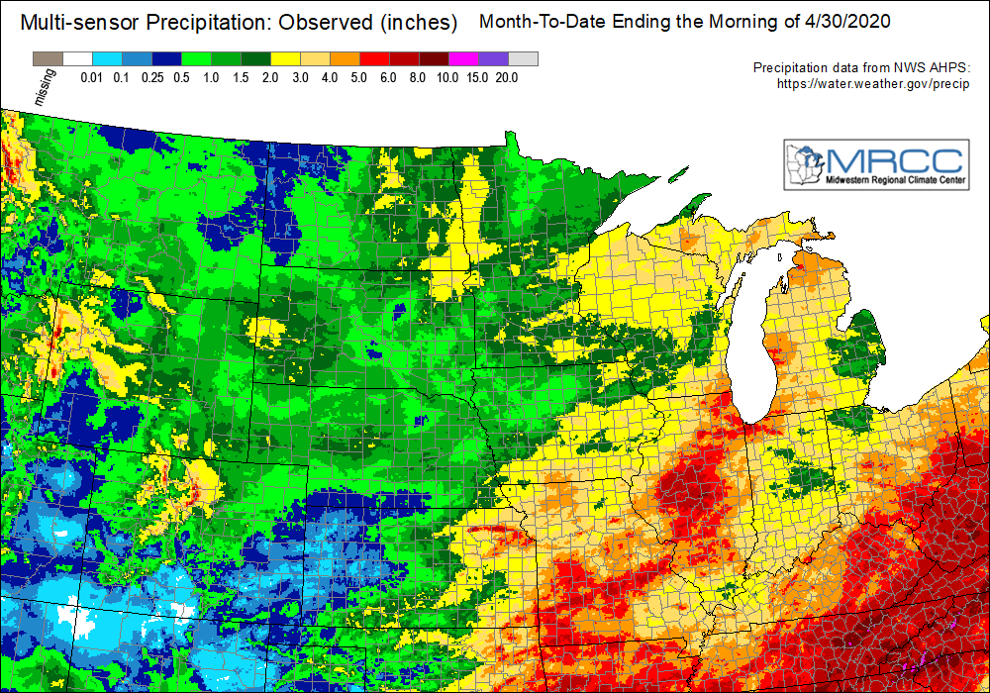 Here is a list of locations with their departure from normal precipitation for the month of April.
Here is a breakdown on when and how much rain fell in Waterloo during the month of April.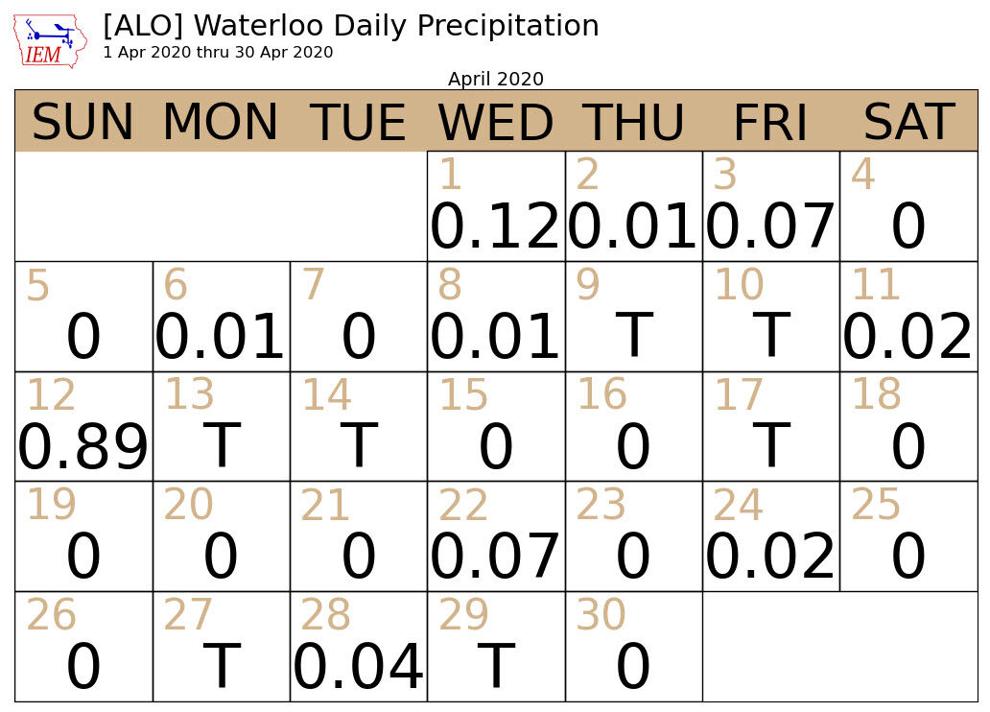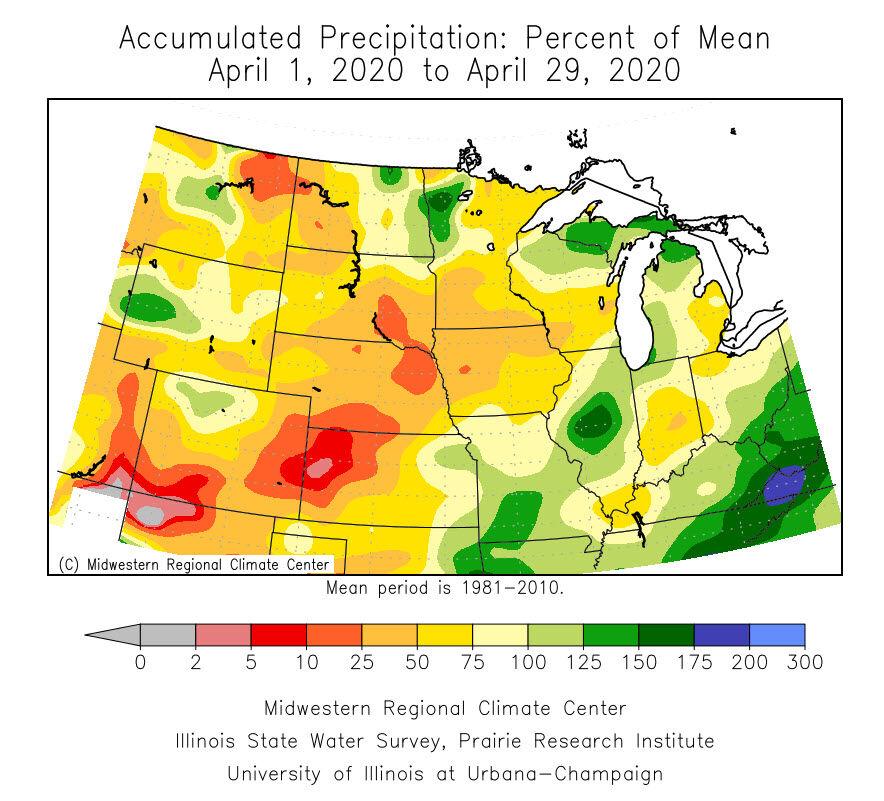 The next seven days does not look like eastern Iowa, or even the rest of Iowa, will see much rain at all. Rain amounts are forecast to be less than 0.25"...and that is where is does rain. I think many areas will go rain free for the next seven days. The best chance of rain would be in parts of Nebraska. Also, from Missouri eastward to West Virginia will have more rain.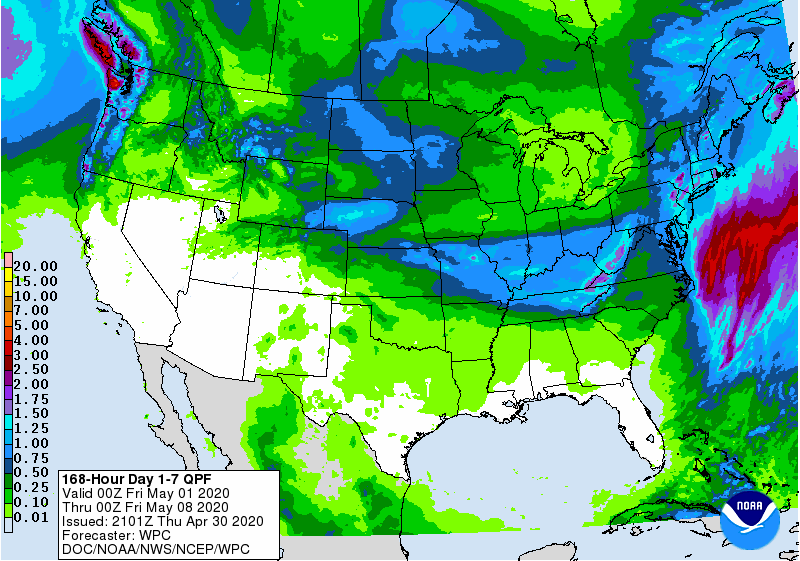 Another step ahead would be the 8-14 day outlook. The Climate Prediction Center is showing the below normal chances of rain from May 8-14 through much of our area and the nation. This would take us through the first two weeks of May.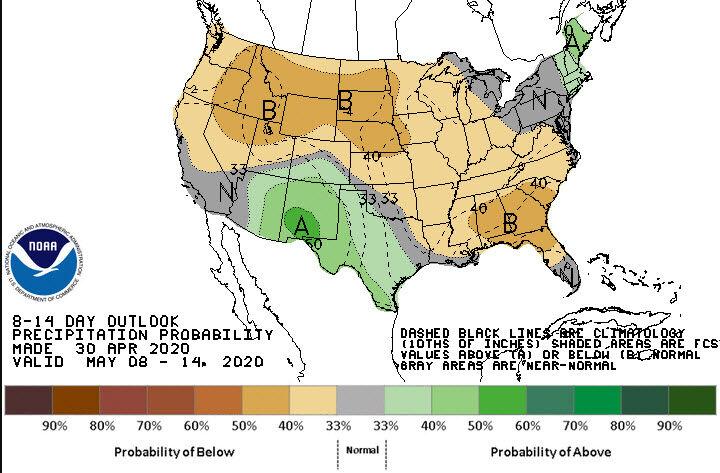 The precipitation outlook for the month of May was released by the Climate Prediction Center on today (Thursday). From Iowa northeast into the Great Lakes should expect below normal rainfall for the month, as a whole. There is a better chance of above normal rainfall in Missouri. As mentioned above this is an area that saw near to above normal rain in April.