Cross your fingers for a clear sky Thursday night. This eclipse will be seen by most of North America and many other locations outlined on the map below. A lunar eclipse is when the moon passes through the Earth's shadow.
The eclipse Thursday night is the second lunar eclipse of 2021. The first one was in May and was a total lunar eclipse. 
The eclipse begins at 1:18 AM Friday, November 19.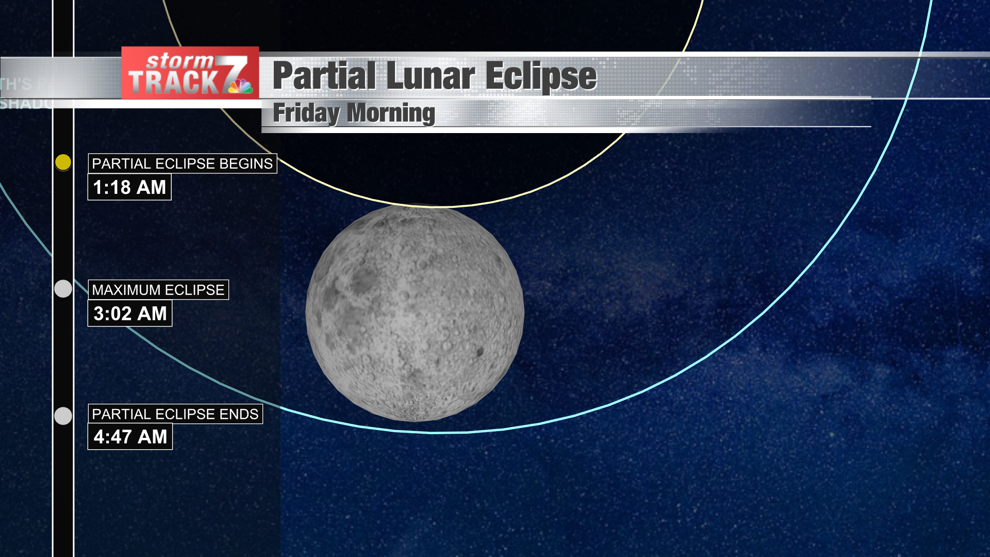 The the max will be at 3:02 AM Friday with 97% covered.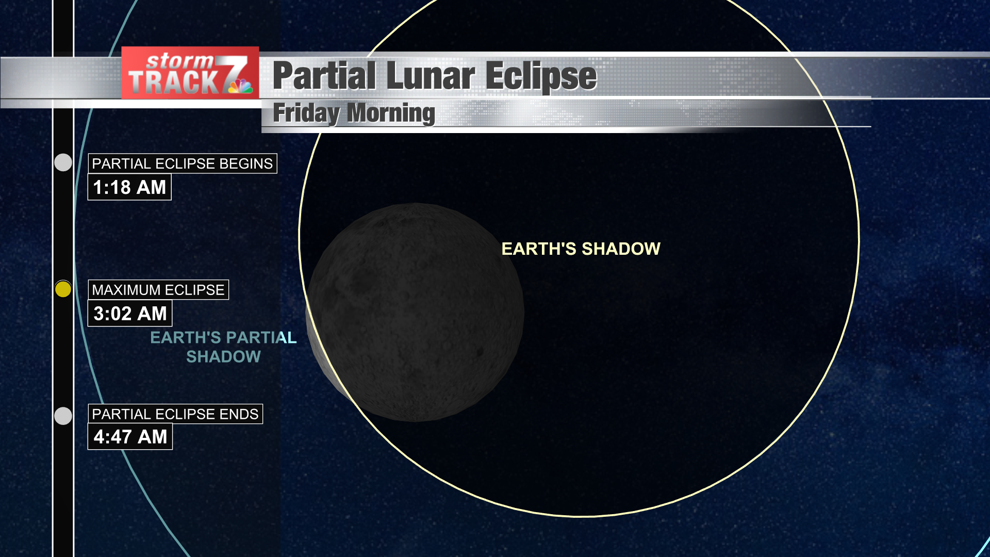 The partial eclipse ends at 4:47 AM Friday.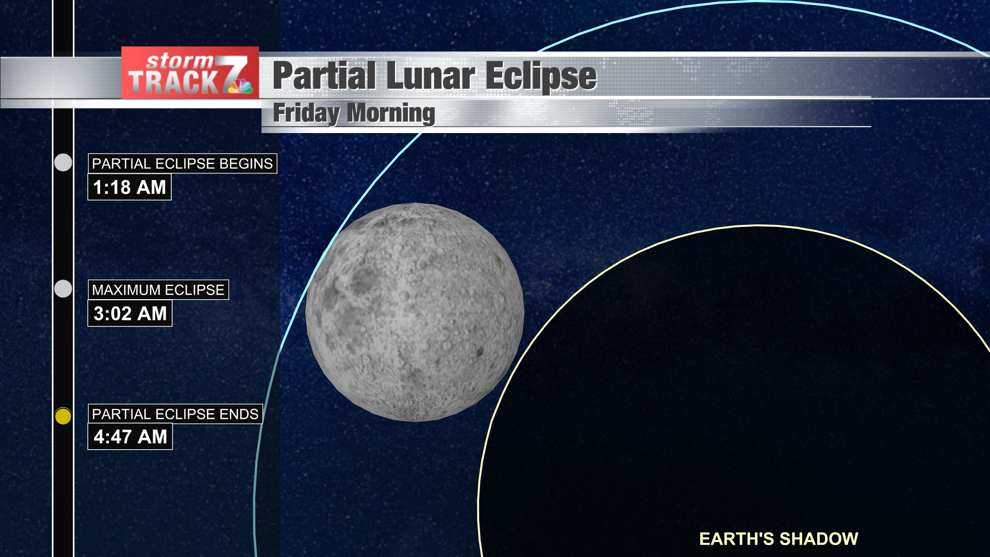 The next eclipse is going to be a total lunar eclipse on May 16, 2022. 
This is going to be the longest lunar eclipse within a stretch of 1,000 years. It will last 6 hours and 2 minutes. The last time there was one this long was Feb. 18, 1440. The next time to see one this long will be on Feb. 8, 2669. Mark your calendars. Click here for more information.