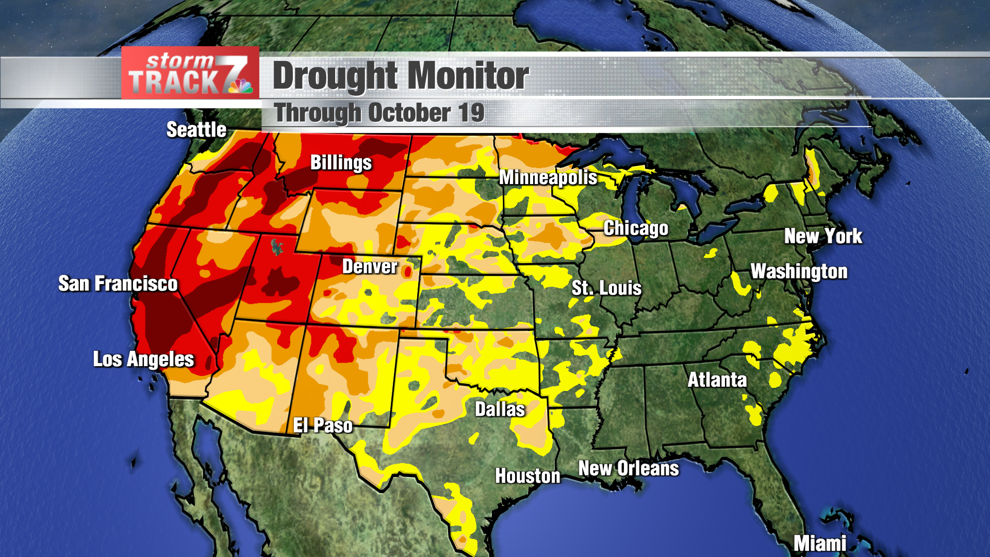 The latest Drought Monitor has been released and there is really no change compared to last week's update.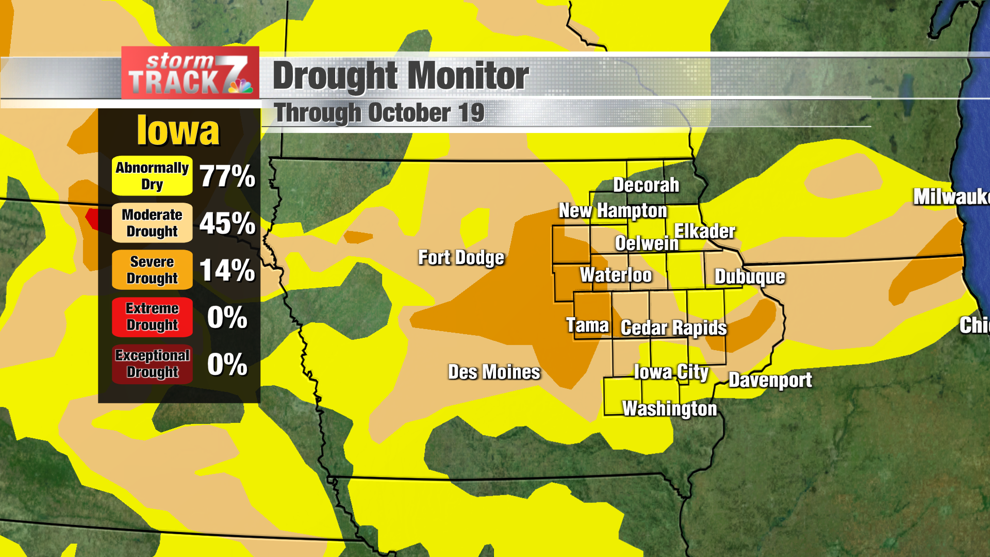 The central part of the Hawkeye state is still plagued by Severe Drought.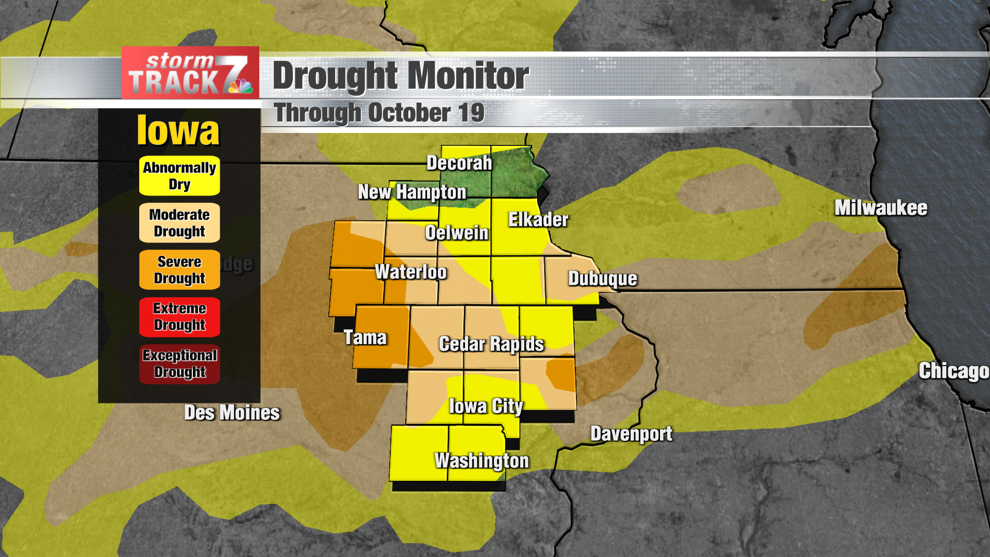 Zooming into Eastern Iowa, Waterloo, Grundy Center, and Tama are under Severe Drought, while much of the area is encompassed by Moderate Drought or Abnormally Dry conditions.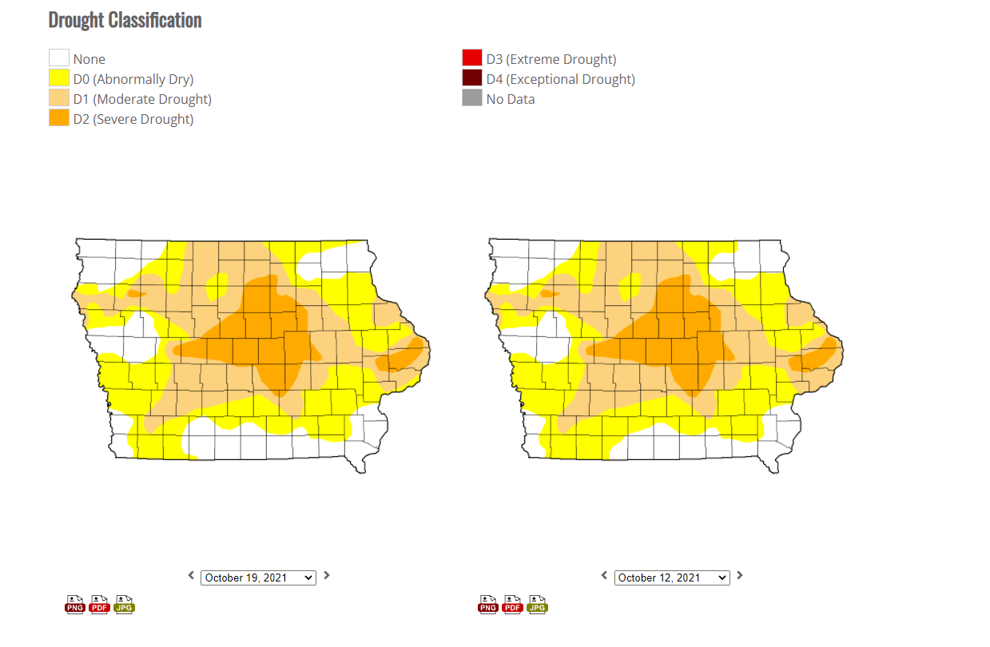 Here's a look at the latest Drought Monitor (left) compared to last week's (right).