The latest drought monitor was released this morning and still keeps eastern Iowa drought-free, although dry conditions have expanded slightly across the area.
Across the rest of the state, moderate to severe drought lingers in the northwest.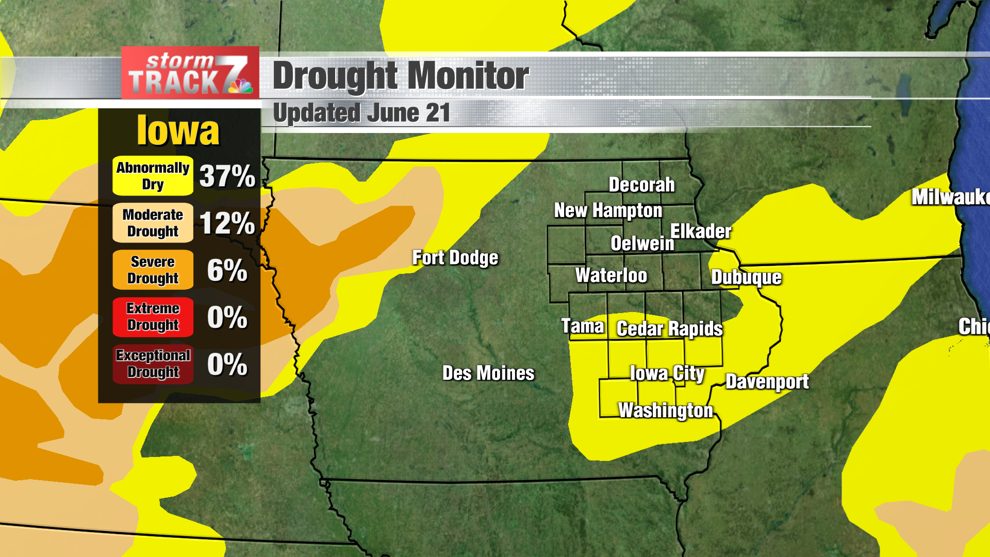 The weather has turned pretty dry this past week after an active start to the month.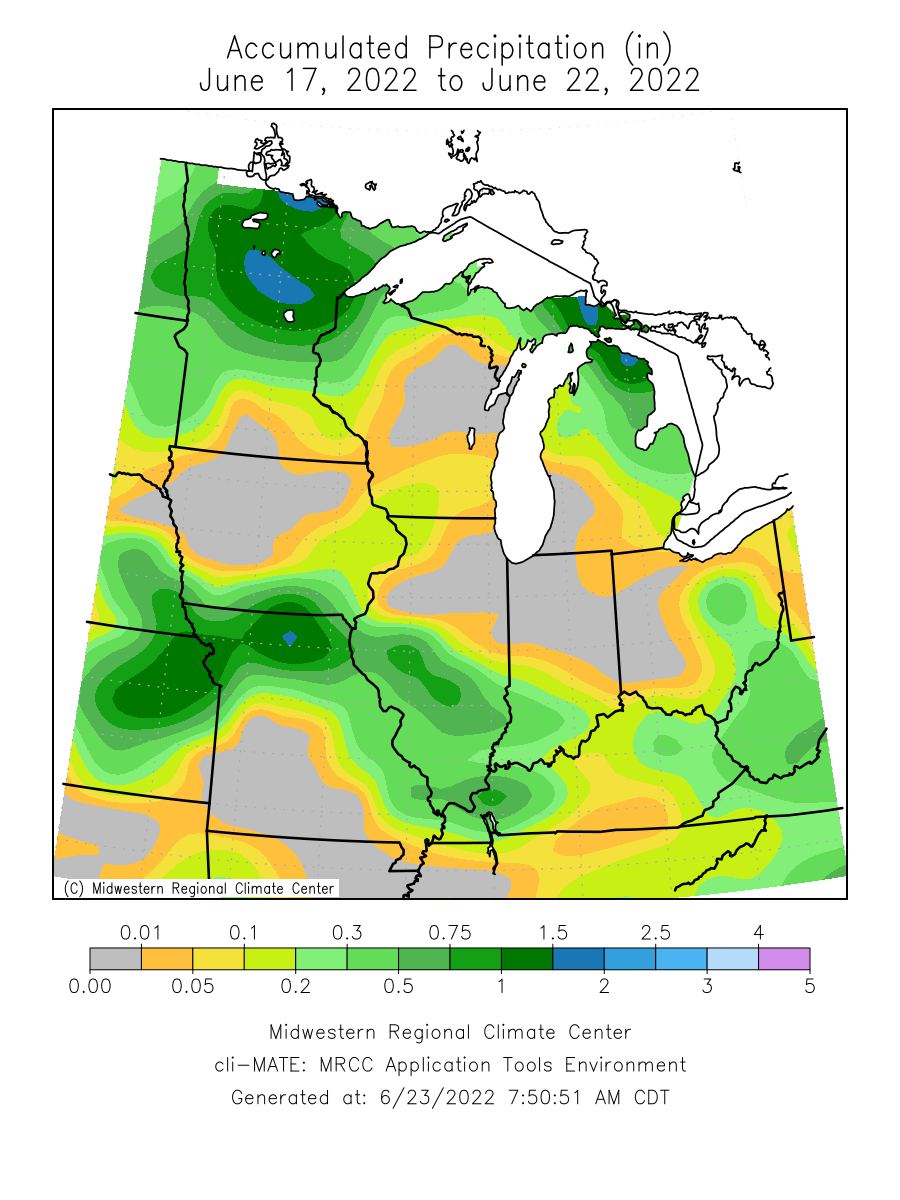 We are now slipping well below average rainfall for the month of June.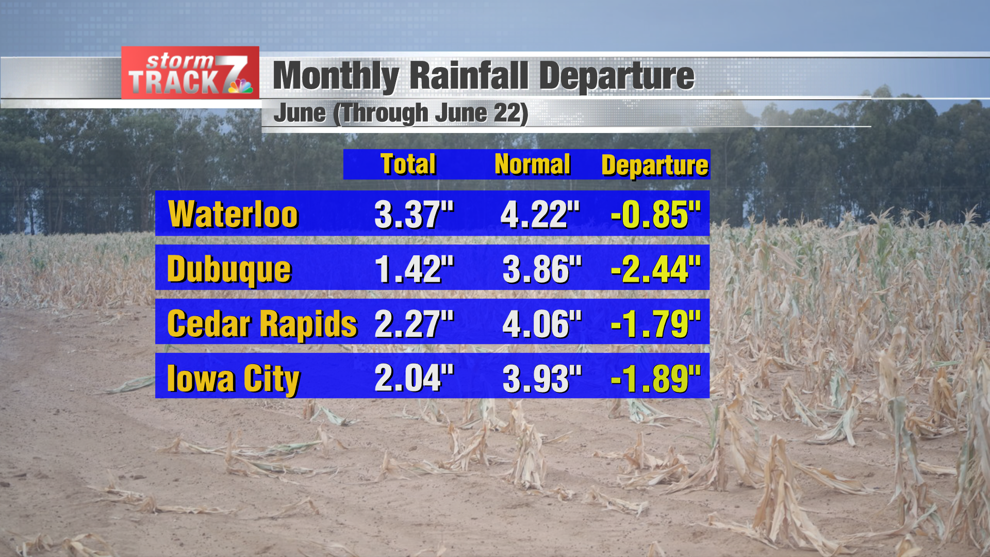 The situation looks a little more dire when looking at the year to date numbers.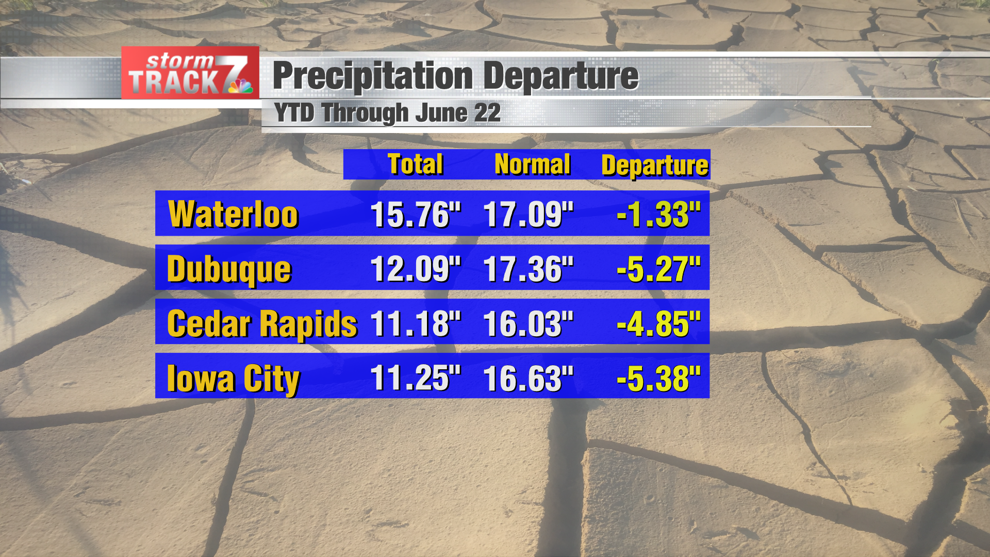 If we don't pick up much rain soon, I fear that drought will be reintroduced to the area. Luckily, widespread rain looks probable Friday night into Saturday.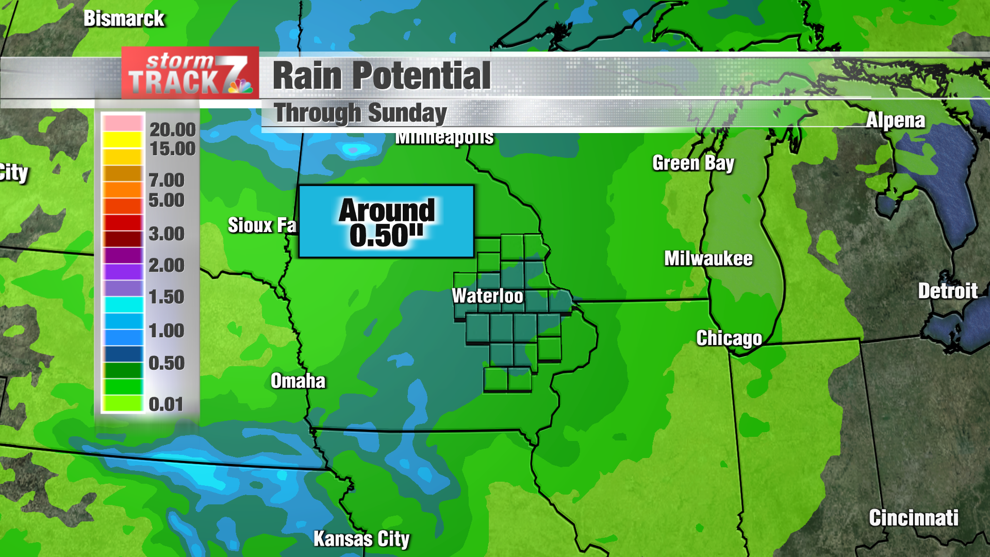 That may be all we get until the end of next week.