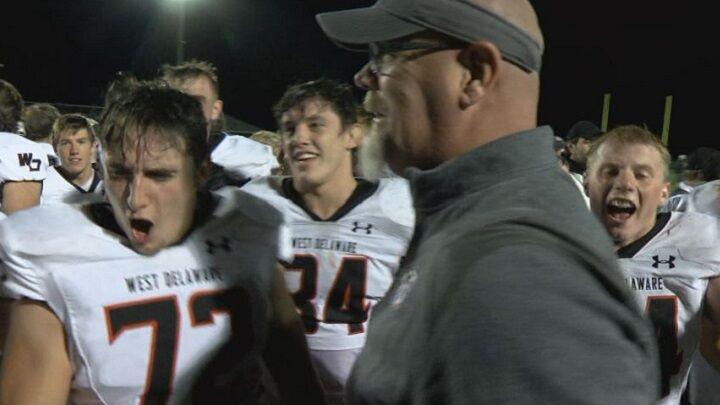 INDEPENDENCE (KWWL) -- West Delaware's running game came alive in the second half as the fifth-ranked Hawks topped No. 6 Independence 25-14 to capture the class 3A district 3 crown.
"We're tough man. We're a second half team," said West Delaware senior Wyatt Voelker, "We ran a high pace and we did what we do. We ran the football right down their throats. We didn't let off the whole game."
After struggling to a 7-7 tie at halftime, quarterback Kyle Cole scored on back to back drives on runs of 13 and 71 yards to take a 19-7 lead in the fourth quarter.
Independence responded as Mitchell Johnson hit Brady McDonald on fourth and long to pull the Mustangs within five in the final minutes. Two plays later, however, Voelker sprung free for a 70-yard score to put the game on ice.
"Honestly for us we just take the next one on the list, and these kids just kind of come out with a quiet focus and have done it all year," said Hawks' coach Doug Winkowitsch afterward, "They've made improvements all year and this is just one more step for us."