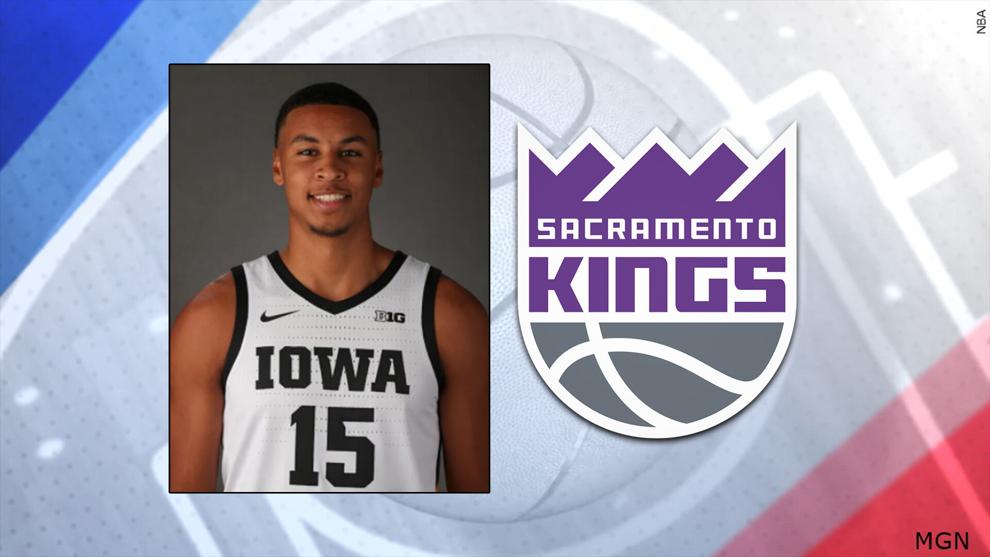 BROOKLYN (KWWL) -- Former Iowa Hawkeye and All-American Keegan Murray has been selected fourth overall in the 2022 NBA Draft by the Sacramento Kings. The highest drafted player in the history of the Iowa Hawkeye basketball program.
Murray's selection is historic as he now becomes the fourth Hawkeye ever to go in the top 10 of the NBA Draft. He joins John Johnson in 1970, "Downtown" Freddy Brown in 1971, and Ronnie Lester in 1980 as Hawkeye greats who were drafted in the top 10. 
Murray and his family were all invited to Brooklyn, New York for the draft.
In two years at Iowa, Murray went from averaging just seven points and five rebounds a game his freshman year, to averaging nearly 24 points and nine rebounds a game his sophomore year. This earned him a consensus First Team All-American nod.
Murray's high school alma mater Prairie High School in Cedar Rapids is holding a watch party Thursday night. 
Murray's high school coach at Prairie, Jeremy Rickertsen, says he talked to several NBA teams making background checks on him. 
"With a kid like Keegan, what you see is what you get. Not that they were digging for dirt, there's nothing there," Rickertsen said. "He us a hard worker, he is a good kid he comes from a good family from a good community, so I hope it was confirming what those teams already knew."
Rickertsen coached both Keegan and his twin brother Kris since they were in 7th grade. He says both had growth spurts of seven inches and more than 50 pounds by their senior years.