CEDAR FALLS, Iowa (KWWL) – A veteran biology professor at the University of Northern Iowa has been relegated to the world of online teaching after bucking the decision by the Iowa Board of Regents barring universities from requiring masks in the classroom.
Professor Steve O'Kane is facing disciplinary action after he opted to require masks and told students he would dock their grades if they failed to comply with the class rule. O'Kane said the easy choice would have been to abide by the rule, but he felt this was a moral decision to protect himself and his classroom from COVID-19 by requiring students to wear masks.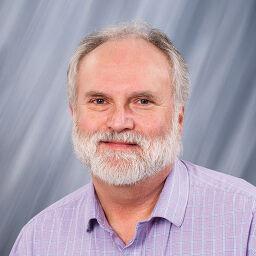 "As I sat there among the students I'm responsible for, or at least I feel that way, I should behave in a way that protects not only them, but their friends, their families and the larger university community," O'Kane said.
He said masks are mainly to protect others from infection, not yourself from contracting the virus.
This decision led to the university putting him online only for the rest of the semester. A disciplinary letter from John Fritch, Dean of College of Humanities, Arts and Sciences, reads that O'Kane will be expected to comply with all university and Board of Regents policies going forward. It adds that he could face further discipline up to termination.
Click on the letter to read the full memo sent to O'Kane from UNI.
After teaching at the university for nearly three decades, O'Kane is nearing retirement. He said the risks of him doing what he believes is right, are far fewer than a less-senior colleague.
"My children are all grown. My wife and I have each had long careers that have been fulfilling. We're in a position where we could, in fact, retire. I don't plan to retire right now, but if forced to, it wouldn't be the end of the world for me," O'Kane said. "That is not the case for most of the professors in Iowa. It would be unfair to have them stand up to the plate, so to speak."
He said there are other staff and faculty on board with his choice and have been mulled the option as well.
"There are other professors at UNI who are, shall we say, disobeying the mandate of the university," he said. "However, it's been made very clear to me that people aren't as willing to take the risks and face the punitive risks as I have."
O'Kane is expected to return to the classroom next semester, but he said he will once again make the choice to require masks in his classroom if he deems it necessary.
"To my colleagues at UNI, Iowa State, and University of Iowa, I ask that you please join me, for the sake of your students, your friends, your colleagues, and your community by requiring masks in your classroom. To make it stick, you need to let your administrators know that's what you're doing," he added in a call for others to stand up against the desires of the Iowa Board of Regents.
UNI has responded with a statement reading :
"The University of Northern Iowa is deeply committed to the health and safety of our campus community. We strongly encourage everyone to get vaccinated and wear masks correctly while in indoor public spaces and use multiple other tools at our disposal - including testing, reporting and monitoring.

The rate of positive COVID-19 cases continues to drop in Iowa, Black Hawk County, and on campus.

Under Board of Regents directives, neither the university nor faculty can mandate that masks be worn on campus, including in classrooms. (An exception to this is in limited spaces where masks are required, such as a healthcare operation, setting or service.)

UNI has processes in place to address violations of university and Board of Regents policy. After an internal review of actions by a single faculty member, the university has taken appropriate measures to uphold compliance with those policies on campus. We cannot comment further on personnel matters."