WATERLOO, Iowa (KWWL) -- A man armed with an airsoft gun has died after an officer-involved shooting took place in Waterloo this weekend.
The Waterloo Police were called to the Flavor Shop on 2301 Lafayette Street on Saturday for a report of a man waving a gun. Police identified the man as 32-year-old Michael Ahrens. 
Police located Ahrens walking west on Dubuque Road and ordered him several times to drop his gun. Officers fired warning shots near Ahrens but he still refused to drop his gun.
After Ahrens pointed the weapon at officers, he was shot twice by two officers. The weapon used was later determined to be an airsoft gun.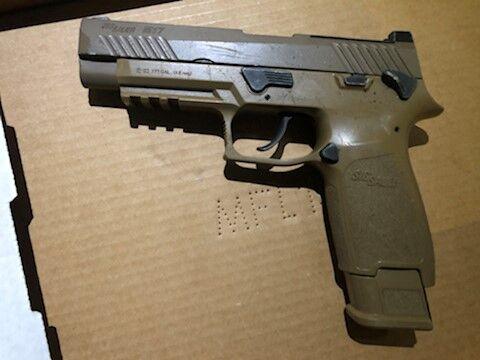 Special Agent in-charge Mike Krapfl says, this particular weapon appeared modified, with the look of a standard weapon.
"Obviously when we identify whether it's a real weapon or an airsoft, you have to take a look at the weapon and take into consideration what it looks like. This particular weapon looked like a real weapon, and we have seen cases like this before where individuals point an air soft pistol at officers," he explained.
Ahrens was transported to the University of Iowa Hospital and Clinics where he later died.
Upon completion of the investigation, the case will be forwarded to the Blackhawk County Attorney's Office for a review.
"We release as much information as we can, but in this particular case the investigation is ongoing-- we will submit all the information to the local county attorney and they'll review the incident," Krapfl said. 
The officers have been put on paid administrative leave.