WATERLOO, Iowa (KWWL) - Between 2016 and 2021, the number of drug overdoses in the United States involving fentanyl has exploded, more than tripling, according to new data from the Centers for Disease Control and Prevention.
The number of fentanyl-related overdoses jumped from 5.7 per 100,000 in 2016 to 21.6 in 2021, and between 2020 and 2021, the number jumped about 24%.
"It's a very, very strong possibility if you take anything that's laced with fentanyl that you will overdose at some point if you continue to take it," Waterloo Police Lieutenant Rich Gehrke said.
Lt. Gehrke is one of the leaders of the Tri-County Drug Enforcement Task Force, which conducts major drug investigations in Black Hawk and Bremer counties. The task force includes officers from the Waterloo and Cedar Falls Police Departments and deputies from the Black Hawk County Sheriff's Office. They also work with the Iowa Division of Narcotics Enforcement and the FBI.
"A lot of our stuff seems to be coming from south of the border, but it is available," Lt. Gehrke said. "If you want to get it, it is definitely here, and you can get it if you want it."
According to the Drug Enforcement Administration, synthetic fentanyl is often exported from China to Mexico, where it is pressed into pills by drug cartels, re-packed, and smuggled across the border to communities throughout the United States.
The influx of fentanyl coming into Iowa is touching every corner of our state, both rural and urban communities are feeling the effects of these highly addictive and deadly opioids.
They are often mass marketed and falsely branded as prescription medications like Percocet, Oxycontin and Xanax. The pills, which look legitimate, can be laced with dangerous, even deadly doses of fentanyl.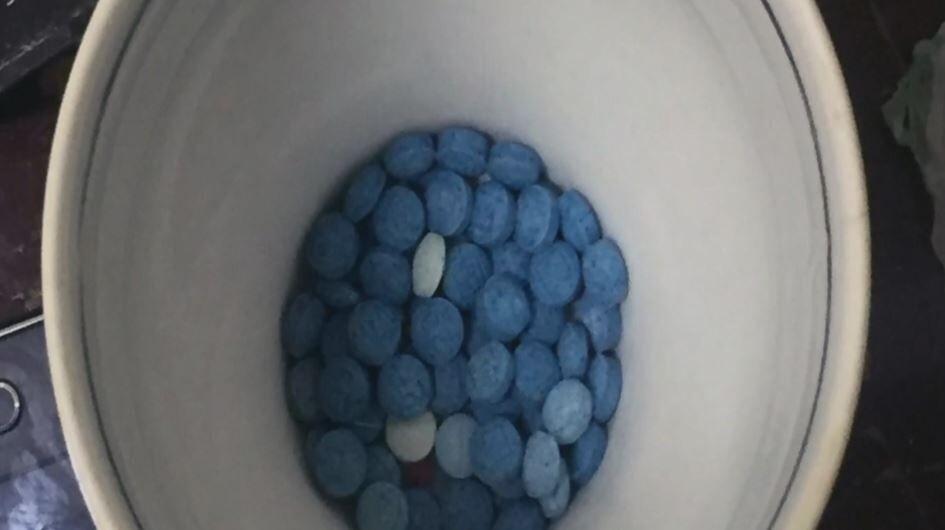 Since they look like traditional medication, people take them without knowing what is in them.
Lt. Gehrke said that it is like playing a game of Russian roulette because you may have a pill that is primarily binder ingredients or one with two milligrams of fentanyl, which is enough to kill you.
"You don't know the dosage, and you don't know if it's a real Percocet or a fake Percocet with fentanyl. You don't know how much fentanyl will be in that pill," Lt. Gehrke said. "It is so strong that if people time their usage wrong, the screw up one time could be deadly."
The Iowa Division of Criminal Investigation criminalistics lab analyzed 17,163 pills disguised as prescription drugs in 2021. In 2022, the crime lab analyzed more than 92,000 counterfeit pills, most of which contained fentanyl.
Fentanyl is tearing through Iowa communities leaving families in grief.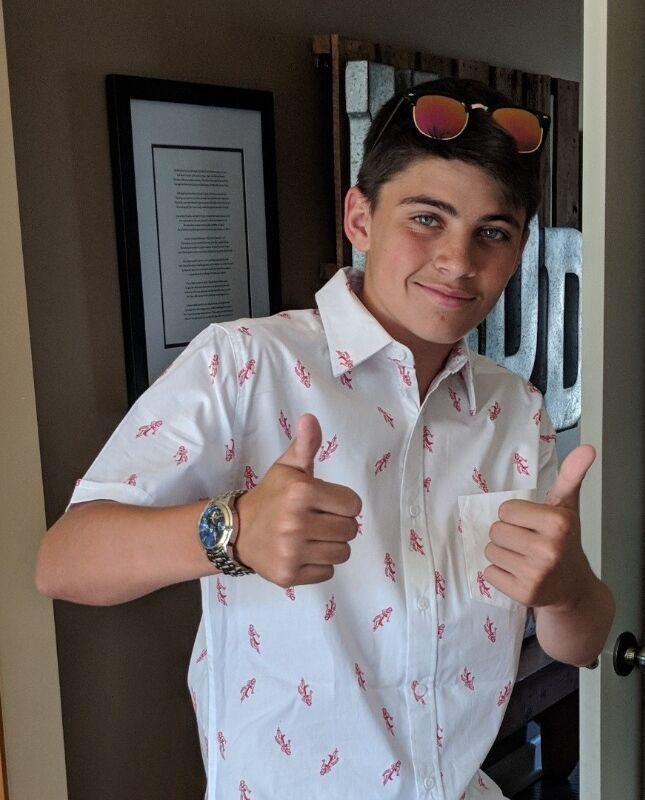 In July 2021, Deric and Kathy Kidd's teenage son Sebastian took half of what he thought was a Percocet pill to help him go to sleep.
"When I got up in the morning, I noticed that his door was still shut, and when I checked on him, I found him slumped over his bed," Deric Kidd said. "He just never woke up."
In Cedar Rapids, 19-year-old Brooklyn Bowers died of fentanyl poisoning in early March.
"My world has turned upside down since this has happened. Part of my soul has been taken, and part of my heart is gone," Brooklyn's mom Angela Bowers said. "She was 19. Her whole life ahead of her. That was my baby girl."
"We feel like a void has been put into our lives," Brooklyn's Dad, Mickey Ankum, said.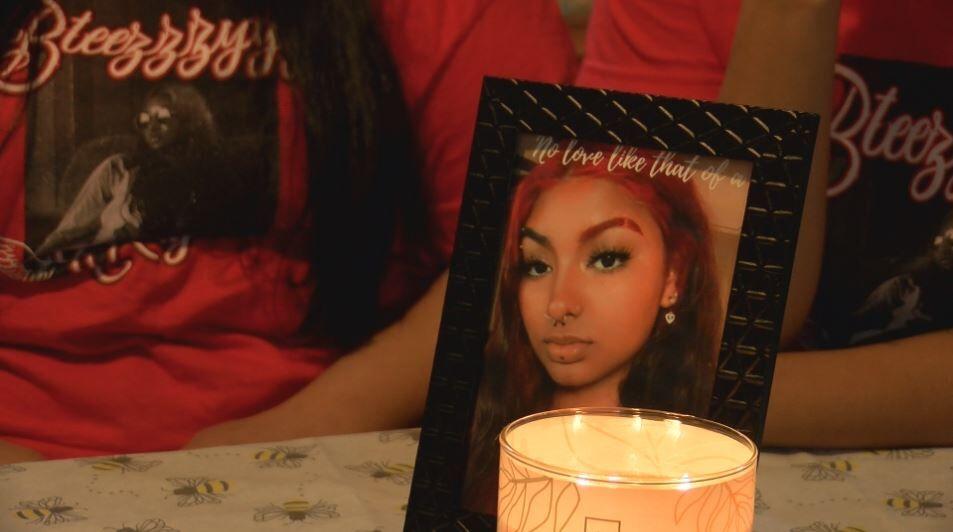 Brooklyn's family said she took what she thought was a Xanex, unaware it contained a lethal dose of fentanyl.
"The people she was around with her last moments just never took a minute to think about somebody else's family and life and think about the consequences," Ankum said.
"There are so many places she should be right now, and the only place she is is six feet under because of somebody else's actions," Brooklyn's sister, Ayanna Quinn said.
66 days after they got a knock on the door from Cedar Rapids Police, Brooklyn's family is still devastated and heartbroken over her loss.
"We went from The Brady Bunch to losing her, and she just took a big part of our happiness with her," Quinn said. "The smiles, the laughs, the joy. Thanksgiving and Christmas will never be the same."
Brooklyn's parents described her as someone who was loved by everyone she met.
"She was loving, caring and kind. She loved everybody. She was the type of person you wanted to be around," Bowers said. "She was the type of person you can call and talk to about anything. She was a free spirit."
Every day her family walks past her room. Her parents can't sleep in their room anymore because it is across from hers.
"I just can't bear to sleep in that room, so we sleep on the floor on an air mattress in our living room," Bowers said. "I've yet to return to work. I just I can't bear to go face people. I am literally broken inside. My baby is gone. It's the most believable feeling to have that part of me ripped out so abruptly."
According to the Iowa Office of Drug Control Policy, in 2021, 429 Iowans died of overdoses. The Iowa Department of Health and Human Services reports 83% of the opioid-related deaths in 2021 involved fentanyl. It is 50 times stronger than heroin and 100 times stronger than morphine.
Brooklyn's family says her death was shocking because she did not take pills. Lt.. Gehrke said people who don't use drugs regularly and think they're taking something else are especially susceptible to overdose. 
"If an inexperienced person takes a Percocet thinking it's a Percocet, they expect certain results. And if they get fentanyl, they're not prepared for that. It will have a lot of stronger effects, and they're not going to be prepared for them," Lt. Gehrke said. "Some drug users are very seasoned opiate users who have used heroin in the past, or they use other opiates. They can handle the effects better. They build up tolerance. Someone that isn't used to taking a harder drug like that, thinking they're taking something like a Percocet, and then they take something that contains fentanyl, it's going to hit a lot harder, and it's going to have a lot stronger effect than it would be someone that's used in the past."
Deric and Kathy Kidd were part of a statewide campaign by the Iowa Department of Health and Human Services, raising awareness about the dangers of counterfeit pills and fentanyl. Last summer, they participated in a press conference with Governor Kim Reynolds, state law enforcement leaders and health officials.
The couple said sharing their story in hopes of helping other families not feel the same pain has been instrumental in their healing process.
"It makes us feel like we're doing something to honor our son. Anybody who knew our son knows he would have done anything to help others. He was a very selfless person, and he thought of others first. So we just wanted to continue to that," Deric Kidd said. "I don't know that there's any healing from losing a child, but it's definitely helped kind of get through some of that initial shock by trying to focus on continuing to help others."
The Kidds hope people realize how easy it is to access fake pills.
"'It's no different than DoorDash. You can text a couple of emojis and an address or a place, and they'll deliver it to your sliding glass door or bedroom window or meet you at a gas station," Kathy Kidd said. "It's very easy."
The Kidds also want to help break down some of the stereotypes and stigmas associated with mental health and drug use. Deric Kidd said the two have a significant correlation.
"There are so many reasons that these people take some of these illicit pills, whether it be from trauma or surgical pain or depression," Deric Kidd said. "There's a number of reasons why people choose to do this, and you just don't know what somebody else is going through."
Through the ads, the Kidds encouraged parents to talk with their kids about not taking anything that is not directly prescribed to them.
"We all tell our kids not to do drugs. We all tell our kids the dangers of what's out there. Unfortunately, when somebody is dealing with pain, whether it be physical, emotional, or anything else, sometimes that trumps the message that your parents or anybody else gave you, Deric Kidd said. "We have to understand that we have to keep the communication lines open and more importantly, we need to pay attention to what to what our the people around us are going through and dealing with, and not just brush it off."
The Kidds helped start Become Their Voice to ensure the lives that were lost will not be forgotten. On its website, the non-profit features the stories of the lives cut short.
"We wanted a place that was all encompassing," Kathy said. "We wanted it to be didn't just want a picture, we wanted one of them to be able to put a picture of their loved one out there, tell their story, share their videos."
It is also an educational site with presentations, information and resources on the mental health issues young people face today.
"We're working with legislators to try to get our programs out there in the communities and school systems," Kathy said.
For Brooklyn's sister Ayanna, her death brought out a new person and re-charted her life's course. She recently started a Facebook page called "Justice for Brooklyn."
"I never really knew what my purpose was until she left. I want to speak for the people who can't speak for themselves. The people who have lost their lives to fentanyl poisoning," Ayanna said. "As her big sister, I will do everything possible to get her justice and spread awareness about fentanyl."
She posts something on the page daily to raise awareness for fentanyl.
"It's not just Brooklyn. It's not just one certain person. It's not a category of people. It's everybody. Fentanyl kills millions of people," Ayanna said. "Most of those people probably had plans for the next day. They didn't know what they were getting, and they didn't know what they were taking. Somebody said to them, 'this is okay to take,' and it was not."
Like the Kidds, Brooklyn's family hopes sharing their story and pain will help others.
"I hope they think twice about taking any type of pill and twice about answering everybody you get on your phone," Ankum said. "The phones let the kids reach out to anybody and everybody in this world."
Brooklyn's family wants those who gave her the pill and were with her in her final moments to be held responsible. 
"With the culture, we live in now, kids and their friends are telling them they watched their back when they take something, and they didn't watch her back. They let this happen to her and are negligent for it if you ask me," Ankum said. "You play with people's lives out here, and you sell death to people. You gave her something and told her she would be alright when she took it. I want you held accountable for that."
Cedar Rapids Police told KWWL they couldn't comment on the case.
"You play in this world of illegal stuff and substances, and you are going to have to deal with consequences," Ankum said. "Now we are at a point of consequences. I want some consequences paid to these folks. I want them held accountable. I am just not going to stop until they are."
Waterloo Police Lt. Rich Gehrke said investigations into overdose deaths are particularly challenging for officers and detectives.
"Essentially, you're taking a drug transaction and having to work it backwards from after it's done with for maybe a day or so," Lt. Gehrke said. "If there's a death involved you can't talk to that person. They're not going to give you any information. So you have to rely on anyone that's available or anyone that's there for a witness. If there are no witnesses, it becomes extremely hard to investigate those cases." 
Heading into the 2023 legislative session, addressing the growing fentanyl problem was a key priority for Governor Reynolds. Iowa lawmakers passed her bill that increases penalties for those who manufacture, distribute or possess fentanyl. It triples the sentences for cases involving death and doubles those for cases involving injuries. Both chambers of the Iowa State Legislature passed the bill, sending it to the desk of Governor Reynolds. She has not yet signed it into law.
The bill also expands the availability of the life-saving drug Naloxone.
While Lt. Gehrke said he is not sure exactly what kind of effects upping penalties will have, he said increasing access to Naloxone and getting it out there more will save lives.
"It's a miracle drug. It really is. Those people are essentially dead on the floor, and they give them the Naloxone, and they're back up walking and talking within five minutes. It's incredible. It's a good thing that we have. Otherwise, we would be really in trouble around here," Lt. Gehrke said. "I think once we really get that program up and running as a state and get that availability out there, that's gonna save lives, and that's going to keep people from passing away from overdoses."
Since Brooklyn's death, her cousin Mariah Davis has started carrying NARCAN with her wherever she goes.
"If you are dabbling with those things, carry NARCAN on you. You can get it for free or for very, very cheap. I now keep a couple on hand in case I need to save a life," Davis said. "I just feel like we can spread awareness all we want, but maybe we can't get every bad guy selling this, but what we can do is try to save the next life. As somebody should have saved Brooklyn's."
While law enforcement is doing everything it can to stay ahead of the curve and get illicit drugs like fentanyl off the streets, Lt. Gehrke said it will likely become more prevalent over the news few years until public perception changes.
"If you are taking a pill, you must know what's in there. You have to know that it's not fentanyl," he said. "The main battle is just getting people to realize that there could be anything in a pill you're taking if you don't know where it came from."
"It can be in anything. It can be in literally anything," Davis said. "It's sick to think about, but nobody is immune to it, and it could be anybody."
For the last 66 days, Brooklyn's family has made the solemn trek up the road to her grave. 
I come up here maybe two or three times a day," Bowers said. "I'm not working right now, so I come here as much as possible to sit here with her and talk to her."
"We come here about 8:00 every night and sit for about an hour, and we talk to our child," Ankum said. "All we have left is to come where we laid our child to rest and talk to her."
A family left with a void, memories and the echoes of the life changed instantly by one pill.
"Our reality is this now. The drug fentanyl did this for us," Akum said. "We are going to fight to get it right for others not to have what we have and to suffer like we are suffering and to feel a void like we feel."
For more information and resources available, visit the following websites:
Iowa Harm Reduction Coalition at https://www.iowaharmreductioncoalition.org
Your Life Iowa https://yourlifeiowa.org.
If you are struggling with substance abuse, contact Your Life Iowa at 855-581-8111 or https://yourlifeiowa.org.
Iowans can request Naloxone through the University of Iowa's Tele-Naloxone program by visiting www.naloxoneiowa.org. 
Iowa businesses, restaurants, bars or community organizations can also request free Naloxone.