WEST UNION, Iowa (KWWL) – If you're worried about your holiday gifts making it in time, the Fayette County Fair might have the solution for you if you like music.
The Fayette County Fair is holding a sale from Black Friday through Cyber Monday on tickets for their concert for the 2022 Fayette County Fair.
The Fair will feature Iowa-native Corey Farley, originally from the Decorah area, along with the names of Big & Rich, Cowboy Troy and Locash.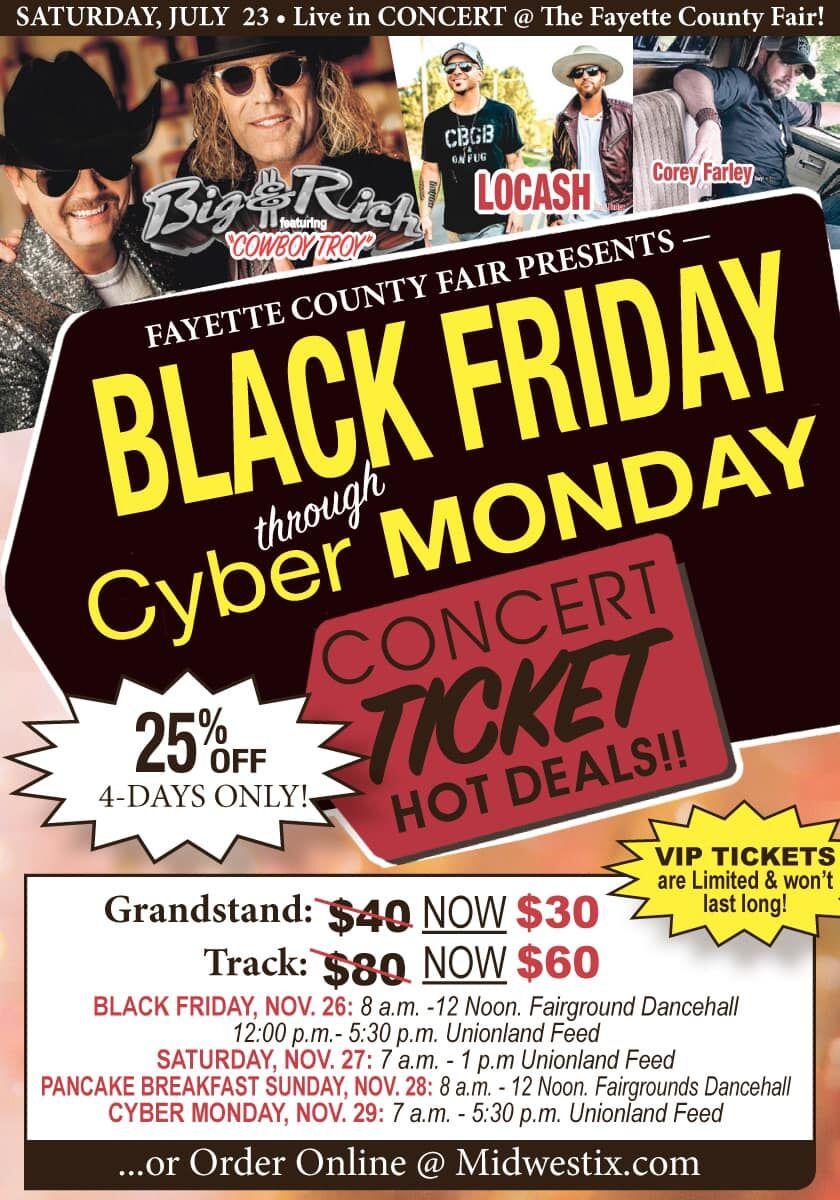 Kevin Converse, Fayette County Fair Board President, said they started the concerts at the fair a few years ago and have been working to grow them ever since.
"We've kept growing it every year. Last year we had about 4,500 and with next year's line-up, I think we're going to blow all of those attendance records out of the water," Converse said.
The tickets are available here and are good for the concert that is Saturday, July 23.