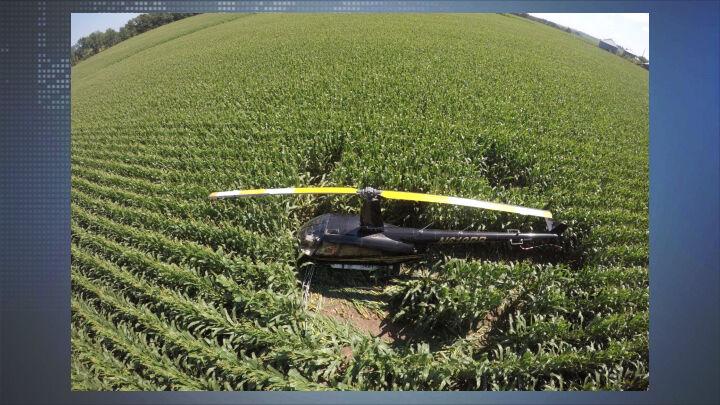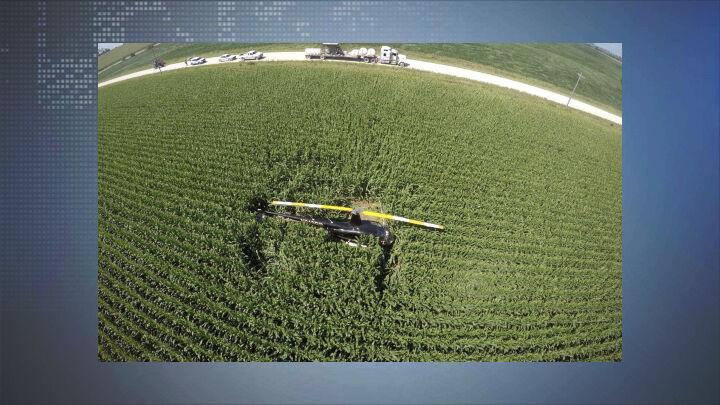 FAYETTE COUNTY, Iowa (KWWL) - A crop duster was damaged Friday morning after it crashed into a corn field after clipping a power line.
The Fayette County Sheriff's Office posted on Facebook that they had received a call of the accident at 11:10 a.m.. When they arrived on scene, they learned Nicholas Jerell had been operating a 2006 Robinson R44 when he clipped a powerline near M Avenue and 130th Street, just outside of Fayette.
Jerell was able to control the crop duster into a quick decent and land it safely in a nearby corn field. No one was injured but the helicopter was disabled as a result of the impact.
Arrangements were made to have the crop duster transported away from the scene.