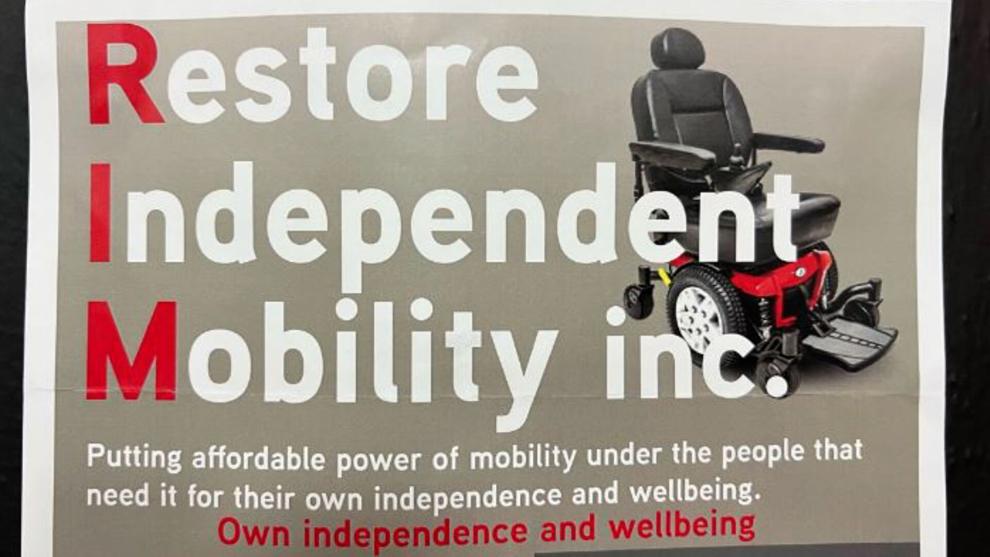 WAVERLY, Iowa (KWWL)  As a local beekeeper in Waverly, Dave Spree is well known as the 'Honey man' of Waverly.
Dave is also known for riding his power wheelchair around town so he can get from place to place.
As an amputee, Dave knowns first-hand how valuable it is to have a mobile power unit like a power wheelchair or battery-powered scooter. 
Of having a power unit available for mobility Dave says, "It changes your life."
It's one reason Dave donated a power unit to RIM-Restore Independent Mobility and then decided to become a volunteer for the Waverly based non-profit known.  
The brainchild of 79-year old Frank Zahn and his late wife, Norma, RIM is really just getting started in its efforts to find used power units, have them donated to RIM, and then bring them back to life to give to individuals with disabilities.
Individuals like 30-year old Dillion Dostal. Dillon was the first recipient of a power scooter from RIM.
While he needs to get around town, that's been very difficult for Dillon most of his life. 
Dillon underwent brain surgery for a tumor when he was just 6-years old in Tama County.
RIM has a local Board of Directors, which takes applications and makes the final decision on awarding the power units to needy individuals.
RIM is in need of more power units to restore and can always use monetary donations to help keel the organization running. 
Frank Zahn, Dave Spree and Dillon Dostal talk about the organization for this week's edition of The Steele Report on KWWL-TV.
Contact RIM by phone at:  319-464-1441.
You can email RIM at: RIMWaverly@gmail.com.
The RIM address in Waverly is: RIM, P.O. Box 253, Waverly, Iowa,