IOWA (KWWL) – It's been more than two months since the last troops left Afghanistan and the following humanitarian crisis began as the Taliban regained control over the seated Afghan government. Now, thousands of Afghans await new lives as they fled their native country and some will find themselves in Iowa.
Before the last troops pulled out of the country, Iowa Governor Kim Reynolds announced that Iowa would welcome refugees from Afghanistan. Since then, the state government and local agencies have been closely working with the federal government on getting refugees settled after they make their first stop.
Fort McCoy in Wisconsin has turned into a small city, hosting some 13,000 refugees as they await their next move. Some have already started to filter into Iowa where they are being resettled by agencies like the Catherine McAuley Center in Cedar Rapids and Catholic Charities in Des Moines.
Hasina Waziri, while not quite a refugee herself, is familiar with packing up and leaving her home country under persecution. Waziri is a member of the Afghan royal family which ruled the country under the monarchy until it's fall in 1973. She and her close family stayed in the country until the early 1980s, when she said occupation under the Soviet Union forced her to flee.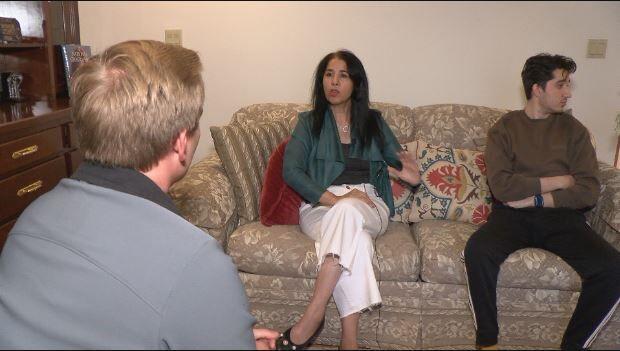 "We just came with our clothing. That's all," she said. They found political asylum in Germany before immigrating to the United States.
The Afghanistan that she remembers of the 1970s that she remembers was much different than the Afghanistan people see on television today.
"Afghanistan, especially Kabul, used to be beautiful, very modern, especially for the women. It was very different. Now, what you see on TV is very disturbing. I hope something will come out of all this," she said.
She remembers Kabul as the "Paris of the Middle East" with vibrant nightlife and the latest Western fashions. She returned to Afghanistan around 2013 and the country she arrived to was nothing that resembled home.
She said, while as a child, the adaptation to a new culture wasn't so hard, it was very difficult for her parents. She sympathizes with these new Afghans who will face a similar adjustment.
"When you're in a new place and you don't know the language, it can be really difficult," she said. "For the newcomers, oh gosh, in every way it's going to be so different and difficult. I'm sure they're going to face obstacles here."
In Cedar Rapids, the Catherine McAuley Center aims to help refugees settle into their new life by helping them navigate the day-to-day.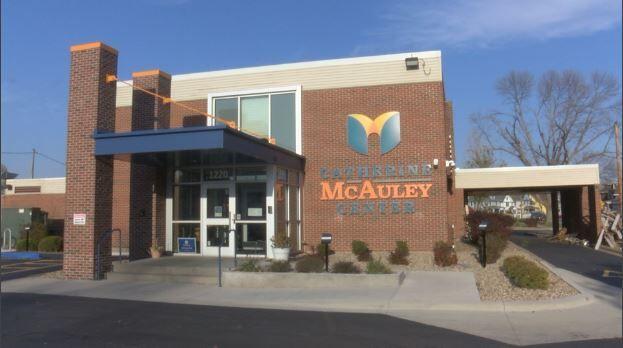 "Housing, education, healthcare. Just introduce them to these difference concepts that may be similar or different from where they're coming from, depending on their experiences in the past," said Sara Zejnic, the Director of Refugee and Immigrant Services at Catherine McAuley.
Zejnic, while not a refugee or immigrant herself, she married a Bosnian immigrant who came to Iowa in the 1990s, so she is familiar with the struggles they face and what is needed most as they adjust into American culture.
Afghans have already started to trickle into the state and will continue through most of 2022 as well. Zejnic said, right now, getting refugees settled is their top priority.
"One of the beautiful things of when immigrants and refugees are joining our communities is that they have the opportunity to marry the two cultures and choose what is most important to bring with them and what they want to adopt as part of US culture and create a tapestry of culture," she said.
After the initial resettlement is complete, it's time to find jobs and navigate some of the legal systems in the United States. That's where the Bureau of Refugee Services steps in.
Mak Suceska, Bureau Chief of the Bureau of Refugee Services, is a Bosnian immigrant and was a refugee.
"It's very important to understand what they are coming from and not necessarily where they are coming from," he said in a plea to look past any prejudices of where people may be coming from, instead look at them as the same as yourself. "Such as doctors, engineers, entrepreneurs, folks who were just like you and I and just happened to live thousands of miles away from us."
At just five years old, he and his family fled their native Sarajevo, Bosnia during the wars that ravaged the country in the 1990s. "We were there for a little under a year in a refugee camp and because my parents had the experience they did, fortunately, they were offered jobs at the Bureau of Refugee Services," he said.
It was that job that would land him and his family in Des Moines, across the world from what was home. He now heads the very same agency that helped his family nearly three decades ago.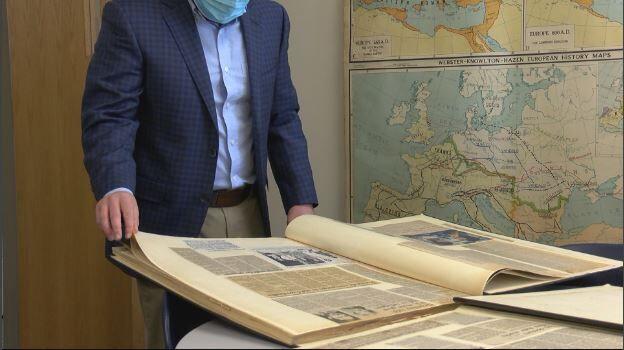 In the back closets of the Bureau, there are massive scrapbooks containing newspaper clippings of mentions of refugees and the efforts of the Bureau. The scrapbooks provide a history of how refugees and immigrants have found their new life in Iowa.
In a time of uncertainty and unknowns, Waziri urges refugees to hold on to one thing: hope.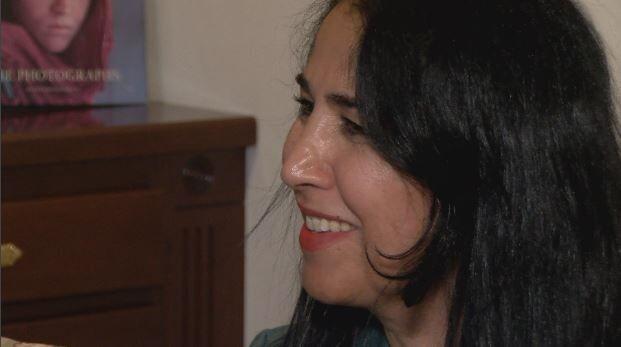 "More than anything else, they should have hope. They should have hope that they're going to go to a better place" Wasiri said.
Refugees, once off of the military bases, will live amongst us in our neighborhoods and towns. The Catherine McAuley Center works with area landlords to find housing and non-profits to find them clothing and furniture.