ROWLEY, Iowa (KWWL) -- It's the first year in recent memory that Iowans could grow hemp.
After applying for a hemp growing license in the spring, the Gardners of Rowley are preparing to harvest.
"We want to tell a different story," said Alissa Gardner, saying they want to make people aware of the product's benefits.
They're very much a family operation with the farm being in the family for more than 150 years.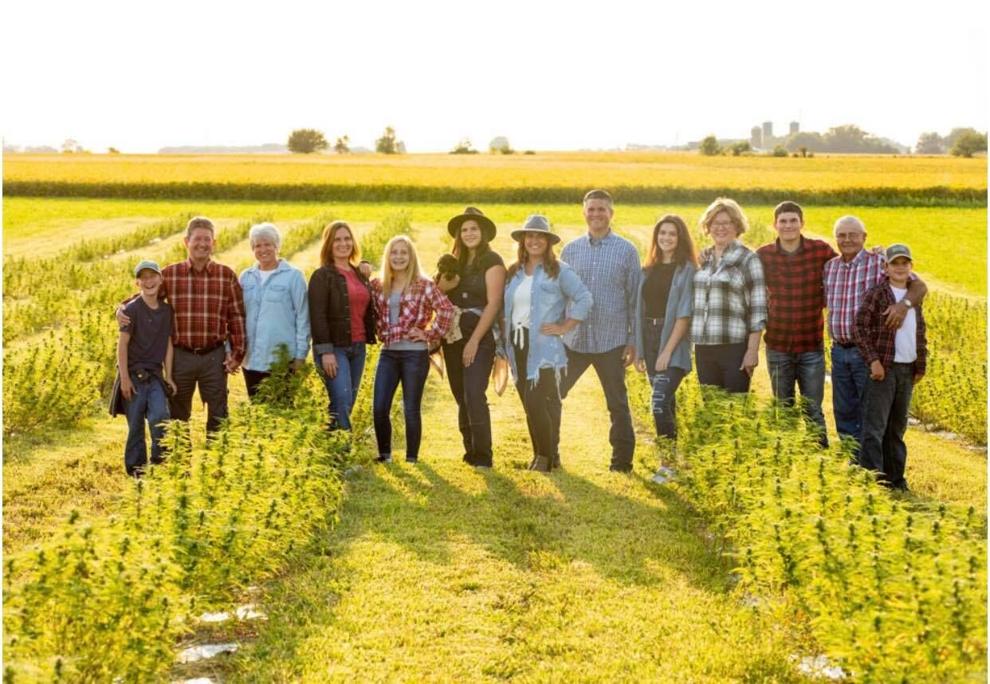 Gardner said she and her husband, Chad, wanted to grow out in the open and show their process by often posting to social media.
"The goal was to give Iowa something to be proud of. We wanted to use Iowa hemp in our product eventually when when the state allows and that's kind of the big picture of where we're wanting to go," said Alissa.
The Gardners own and manage Farm to Health Organics, a CBD company serving several states. Believing in their product, they're harvesting this week and hope to be done by the weekend.
However, there are a few caveats. First, they're waiting on test results from the state which will determine if they can sell their product or, if they fail, they'll destroy all of their roughly 900 plants.
"We actively are out and about doing those official samplings and inspections to determine if the crop qualifies at hemp," said Robin Pruisner, the Iowa Hemp Administrator for the Iowa Dept. of Agriculture.
Pruisner said they've had a lot of positive collaboration with hemp producers. Out of more than 70 tests they've only had 6 failed tests. Pruinser noted it's a hopeful statistic, saying that some states have seen failure rates close to 25 percent when they first start out.
Eighty licenses were issued to grow hemp and a majority of folks grow a variety of different plants. Each type needs to be tested.
For the Gardners, they wanted to get their testing date moved up. Under current Iowa policy, each producer must give a 30 day preharvest notice to schedule a test. Tests are scheduled on a first come first serve basis.
Alissa and Chad wanted to speed up their timeline because of an infestation of a Eurasian hemp borer which is damaging their crops.
Last Wednesday, Alissa called the state to ask if they could come out the next day to test. Due to scheduling, the entomologists weren't able to make it out to test until Monday.
"Other states like Indiana, if that's the case, if the state can't come in a timely manner they let farmers harvest early. And then test when they get there and we're just asking for the same consideration moving forward," Alissa said.
Pruisner says they don't take samples over the weekend out of fear that they'll degrade or change before the lab begins testing Monday.
For those plants that fail and have to be destroyed, the farmers have to take the loss. The Gardners said insurance companies currently won't cover hemp.
The Gardners understand that this first year is one of learning, saying that they hope the state and fedaral government takes another look at testing procedures. They also hope for further interest and investment in hemp and CBD.