EAST DUBUQUE, Illinois (KWWL) — Eagle Point Solar and East Dubuque schools are putting the finishing touches on 1,400 solar panels on the roof of the high school building and the school bus garage.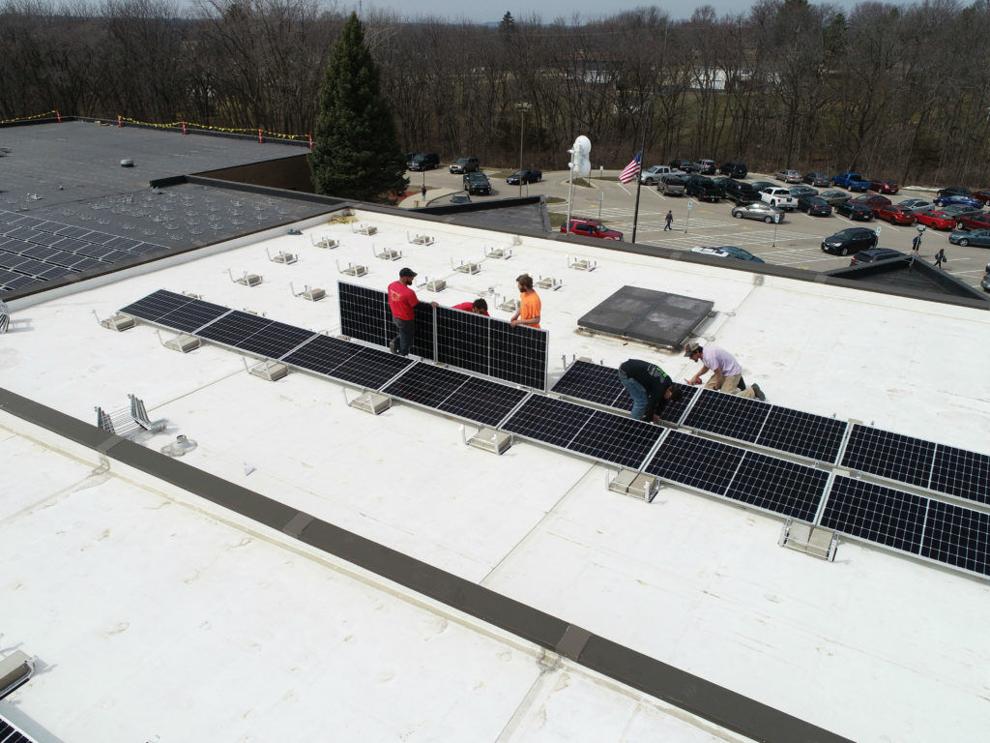 The school signed a 25 year agreement that Larry Steffen with Eagle Point says will save the school hundreds of thousand dollars over the time of the contract.
"When you look at the savings amount that is going to be for the school over a period of 25 years its an excess of three-quarters of a million dollars so its an excellent project, its great for the school."
East Dubuque school Superintendent, TJ Potts, says the panels sounded like a great way to save money and he says many other schools are heading in the direction of solar energy as well.
"A lot of the solar panel companies are reaching out to school districts now. We went and visited a school district in Iowa that had entered in to an agreement with Eagle Point. We were able to see it, see it function, see how they can see every day how much money they're saving," Potts says "It doesn't take up any space and it's a way for school districts to save money so you'll probably see more of it in the future."
The solar panels will not only be a money saver for the school district, but also a learning opportunity for the students.
"We will have a monitor in our schools so that the kids can see exactly how much production we have. They'll be able to narrow it down to single panels and see how much we're producing, how many kilowatt hours we're saving."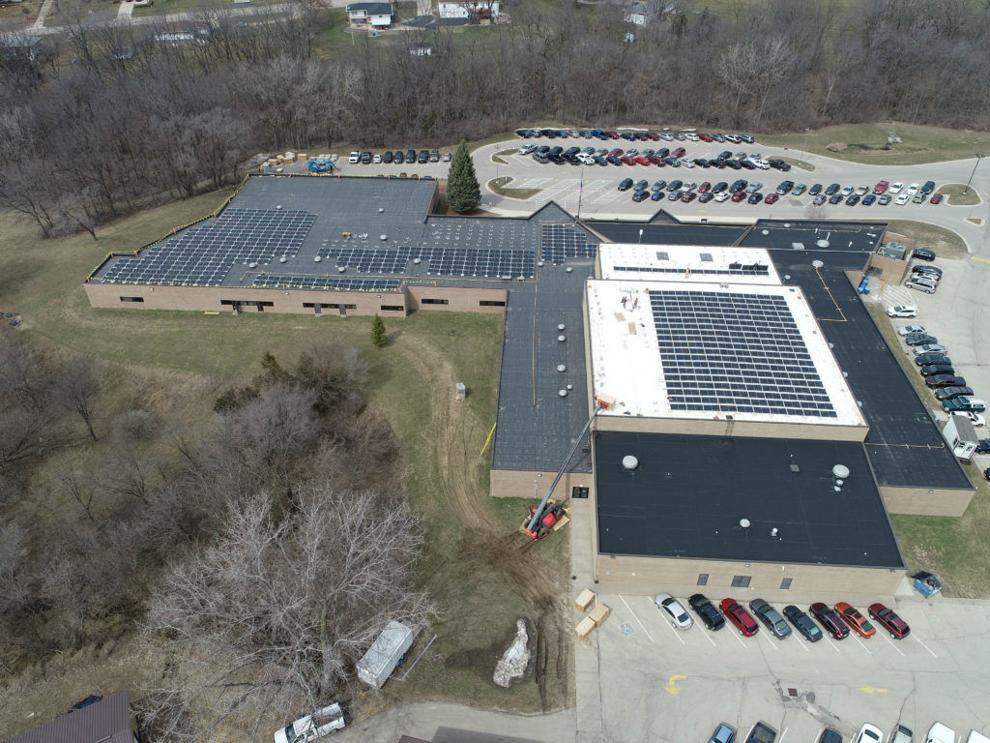 The solar panels will be finished in May, but Eagle Point Solar says inspections must be done so the panels most likely will not be turned on until this Summer.
The panels will produce about 500,000 kilowatt hours of electricity for the school district, saving them about $32,000 annually.