DUBUQUE, Iowa (KWWL) -- Crime in Dubuque is down by over 30% since 2015, according to the 2022 crime statistics report.
Compared to 2015, Dubuque is much safer than it was previously, according to the numbers. Police attribute that to the interconnected community and their use of technology. However, in recent years some crimes have experienced a surge. 
According to the statistics Dubuque Police released on Monday, Dubuque saw a 34% drop in overall crime since 2015. However, a closer look shows that some crimes have not only decreased in the city over the years.
The data shows that most violent crimes, especially sexual assault, are significantly lower than before, but aggravated assault is going back up.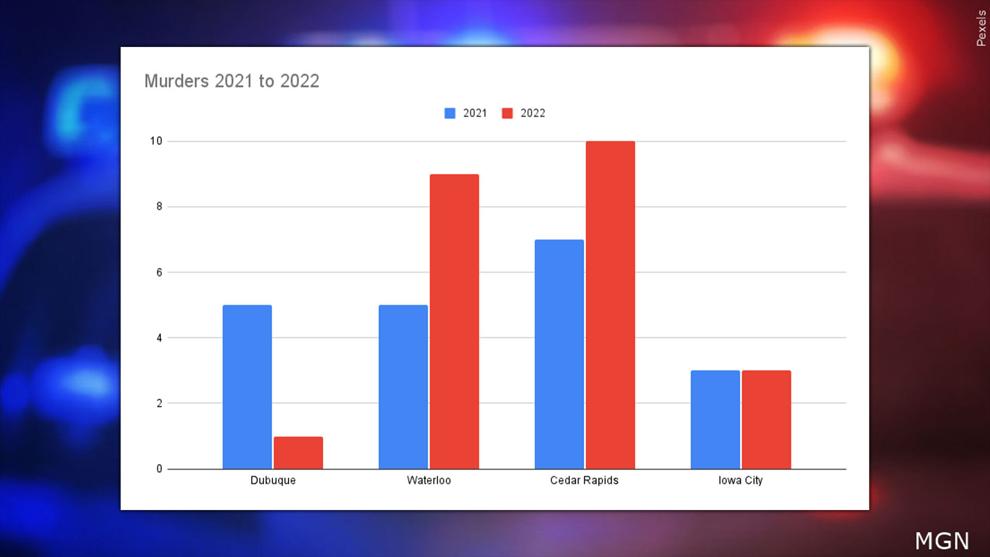 The story is similar for crimes against property, where the city is in a better position than in 2015 when it comes to thefts and burglaries. But in recent years, the numbers have either started to rise or have flattened out.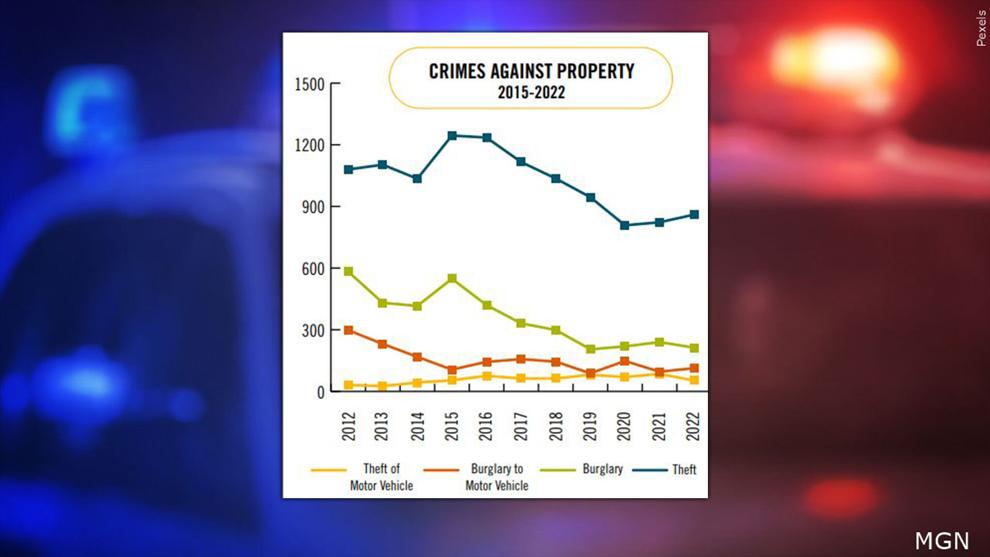 This is why despite the overall drop they've seen, Lieutenant Brandon Welsh says that they aren't celebrating quite yet. 
Welsh said, "Though numbers may be declining, we don't want to jinx ourselves. And we also don't want to take for granted that low numbers still involve real victims that we don't want to have occurring in Dubuque."
Welsh says when these crimes are committed, Dubuque excels at solving them. In 2020, they solved 92% of crimes committed against people, which includes areas such as assault or murder.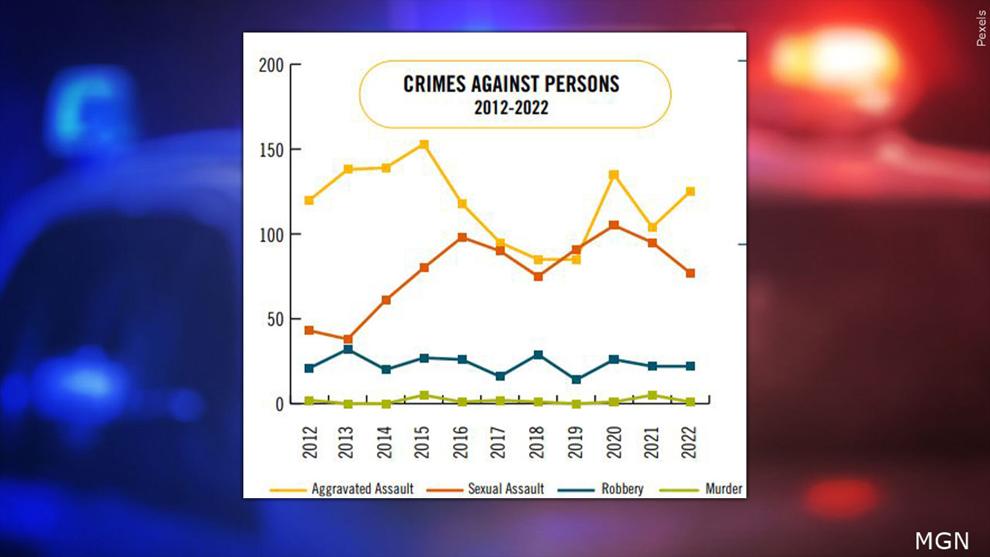 For reference, the FBI says the national average is just over 45% for solved crimes against people.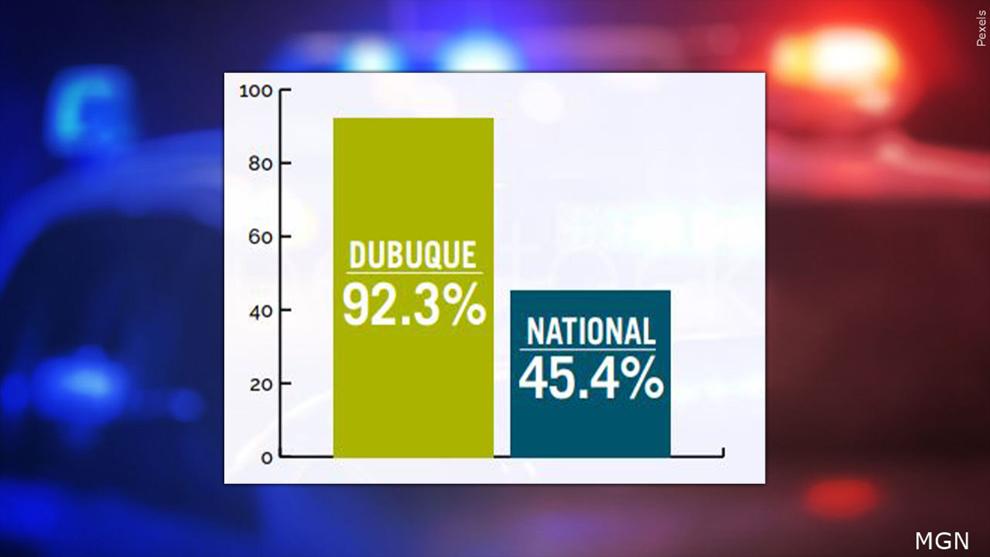 One of the biggest drops Dubuque saw was murders, with only 5 in 2021, and only 1 in 2022. 
To read the full crime statistics report, view above.