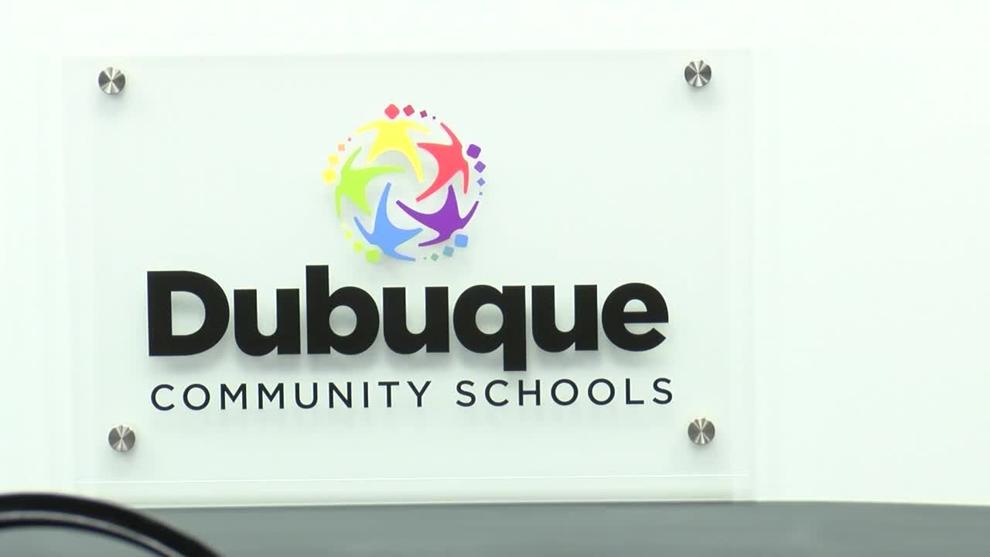 DUBUQUE, Iowa (KWWL) - Monday night, board members for the Dubuque Community School District met to discuss how they'll proceed on enforcing a mask mandate for students and staff.
In a vote of 5-2, the board voted to start using the district's COVID-19 dashboard data, in order to determine when masks will be required.
During the meeting, district parents were able to address their view on the possibility of a mask requirement. One parent spoke in favor of it saying "I encourage you to do what our board of health has recommended, and require people wear masks until we're in a situation where our community isn't in a high community spread."
Another parent spoke out against any requirement saying "COVID is always going to be around us, It's going to be around always. We don't do it for the fly, and we shouldn't do it for COVID."
In a letter sent out to district families, the board detailed masks will only be required for all students, staff, and visitors if any district building reaches an active or positive rate of 3% or higher among students and staff. If masks are implemented in a certain building, it will remain in place until the building is able to get its positive rate below 3%.
The board did detail certain exemptions that will be put in place for some students and staff members. These exemptions include medical, religious, brain health, or any other reason at the discretion of the superintendent or designee. Additional information in regards to when someone can begin applying for an exemption will be made later this week.
The board will begin monitoring the current data of positive cases of COVID-19, beginning October 18th. At that time, they will monitor the positive cases on a weekly basis, and will communicate with a building if and when the temporary mask requirement will be put in effect.
Currently, none of the district buildings exceed any active or positive cases exceeding 1.18%.
Some community school districts have already implemented masks, ever since a federal judge placed a temporary ban on an Iowa law that banned school boards from mandating masks. Other districts determine if students and staff will need to wear a mask on a week-to-week basis. Basing their decision on the COVID-19 transmission rates in their area.