DUBUQUE, Iowa (KWWL)  — The city's annual exhibit "Art on the River" highlights the beauty of the river while celebrating the arts.
This is the 14th year the city's arts and cultural affairs department chooses around ten artists to display their sculptures along the river walk in the Port of Dubuque. Some of the artists are native to Dubuque, some are from out of state, but all have some tie to the Mississippi River.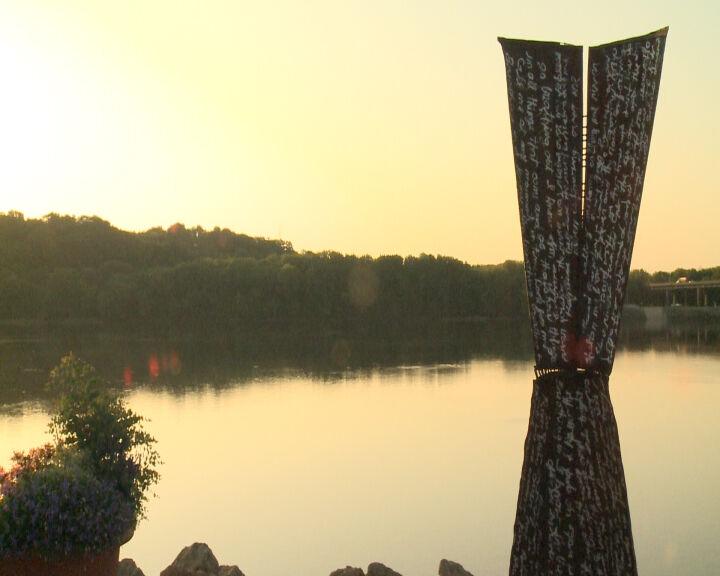 Arts and Cultural Affairs coordinator for the city, Jenni Petersen-Brant says the annual exhibit is not only a way to bring beauty to the river walk, but is also a way for the city to show its commitment to the arts.
"It's also about just showing Dubuque's investment in the arts and using the arts as a tool to really not only make life prettier and to make life more enriching, but also to use the arts as an economic driver."
Each year the city chooses a theme for "Art on the River" and this year the theme is "The Mississippi Magnified". Petersen-Brant says each piece highlights something about the river.
"The artwork in some way ties into the flow or the color or the pattern or the flora-fauna of the Mississippi river."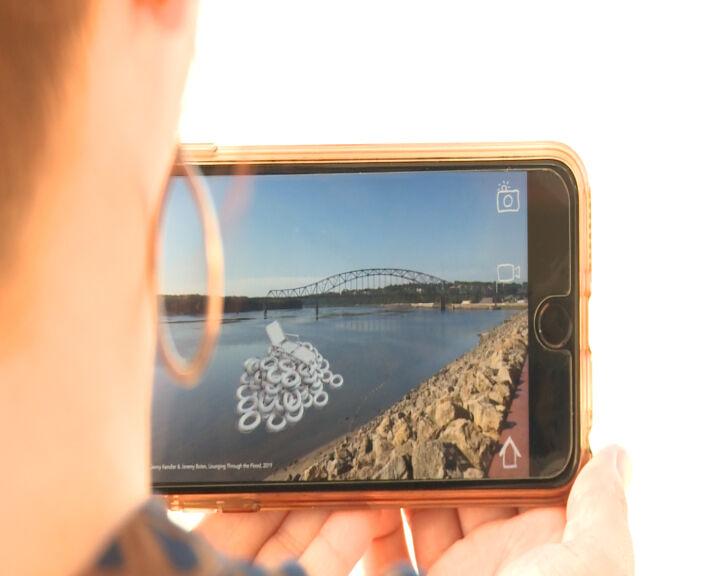 This year "Art on the River" includes a unique piece. Digital art is incorporated into the river walk art exhibit with a piece you can only view through a smart phone or tablet device.
It's done through an app called "The 4th Wall". You can find more information about the app here. To view the piece you have to be standing on the digital sculpture's designated area of the river walk. There is a map to guide viewers.
The sculptures will be up for a year and are also available for purchase.