DENVER, Iowa (KWWL) – Sometimes, one person can make a big difference. A second-grade boy from Denver is trying to do just that.
Each day, Kinnick Scott and his father walk around their community picking up trash. Now, their efforts are catching the whole community's attention.
"My dad picks me up [after school], then we go around town picking up garbage," Kinnick explained.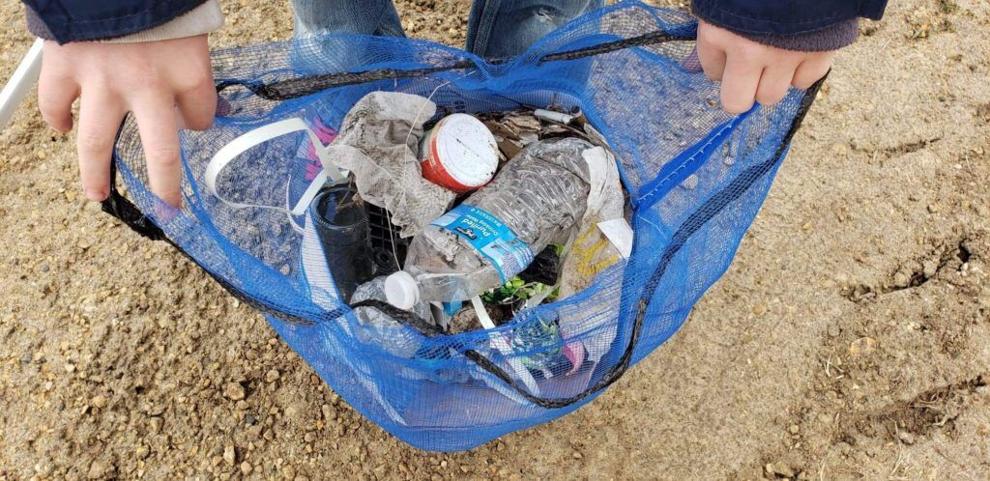 You'll see the eight-year-old carrying his tongs and his trash bags around Denver. He's collected a windshield wiper blade, cigarettes and straws.
"Sometimes, we go down [by the school]," he said. "Sometimes, we go a different road."
Kinnick said he wants to do his part to make it cleaner where he lives, and his hard work is being noticed.
"Because if you don't help the environment, we're going to have bad air," he said.
Mara Forsyth is Kinnick's teacher. She said she loves seeing how passionate he is about helping the environment.
"His classmates see him out and about all the time picking up trash," she said. "I'm the track coach here as well. We run by every day and see Kinnick outside every day picking up trash after school."
Not too long ago, Kinnick and his dad were on their regular route. A woman stopped to give him five reusable trash bags. While it was a small gesture, it was a reminder to him that he's doing important work.
"Now we don't need garbage bags anymore," Kinnick said with a big smile.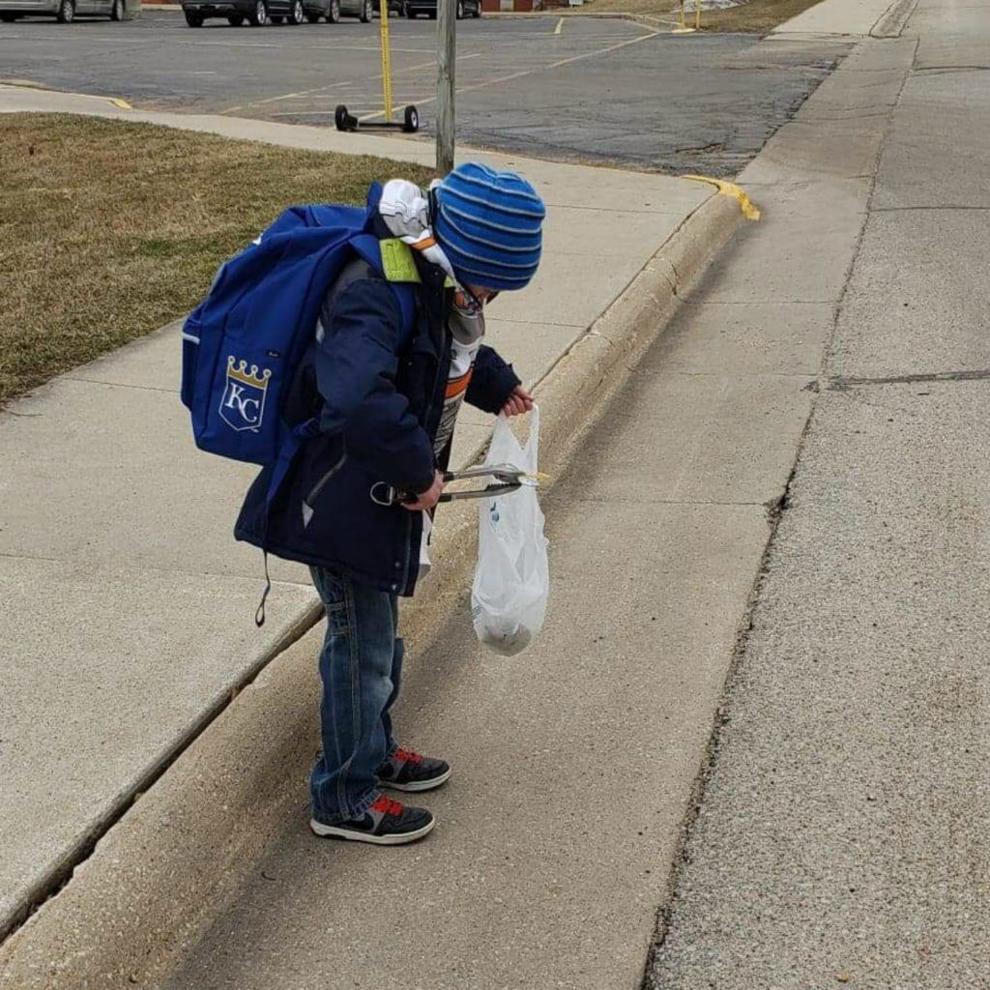 Kinnick doesn't plan on stopping any time soon. He truly believes he can make the world a better place. He hopes to visit other communities.
"It's so surprising," Forsyth said, describing her student's goals. "You would never guess that a little kid could make this much of a difference."
Now, Kinnick is asking others to join him.
"I wish they can just go outside in the morning and just pick up trash," he said. "I wish they could do that."
Kinnick has been using his grilling tongs from home to pick up litter. But he said he's looking for a trash picker to make his job a little easier.