CEDAR RAPIDS, Iowa (KWWL) - The Providing Assistance to Community Homeowners (PATCH) program, helps residents repair derecho damage they cannot afford.
With the warm weather, Matthew 25's program is in high gear, working on roofs, siding, windows and more.
Since fall 2020, PATCH helped over one hundred households with many more projects under way.
Having to wait over six months for repairs, Matthew 25 executive director, Clint Twedt-Ball says some have tears of joy.
"It's pretty overwhelming how emotional people are, not just that they've been waiting, but they have wondered if anyone was going to help them," Twedt-Ball said.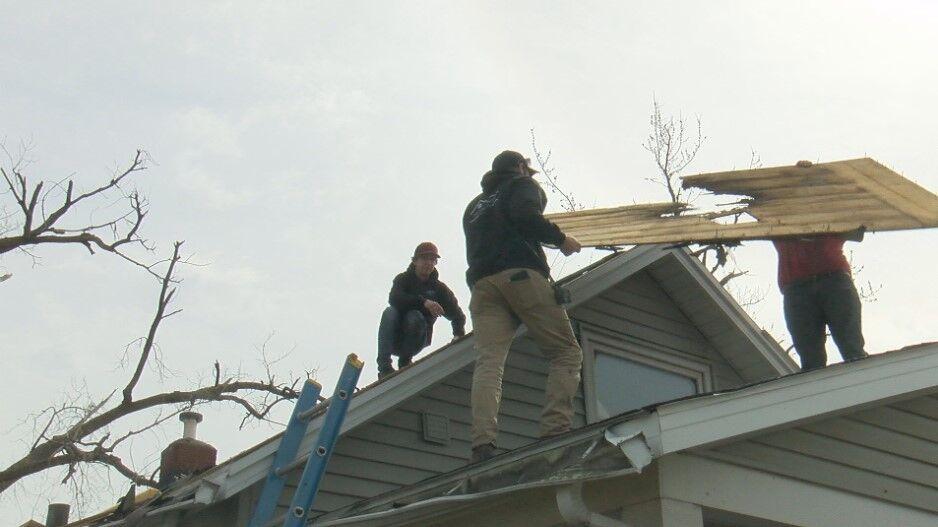 S&S Renovations repairs a roof on the northeast side of Cedar Rapids.
This is the fifth new roof the program completed in 10 business days.
The program helps low income homeowners, the majority living on less than $30,000 to $40,000.
"We hope that it just gives people that are desperate that sense of, okay somebody's here to help me," Twedt-Ball said.
"We also hope that it will be a catalyst for some people to get their homes back even better than they were before the derecho," Twedt-Ball continued.
Matthew 25 plans to continue working through the construction season and seeing who needs help from there.
Twedt-Ball says they are always looking for volunteers, especially those who have construction skills.
Those interested in volunteering can click here to apply.
Those in need of housing repair assistance can contact Waypoint at 319-366-7999 and ask about the PATCH program.