CEDAR RAPIDS, Iowa (KWWL) -- In Cedar Rapids, UnityPoint Health - St. Luke's Hospital is holding memorial services with the theme of 'Choose Hope'.
The tribute held to mark one year into the pandemic and honor those who lost their lives and those who survived COVID-19.
In the hospital lobby, 112 red roses displayed to honor those who died and 1,100 yellow roses represent those who survived the fight with COVID-19.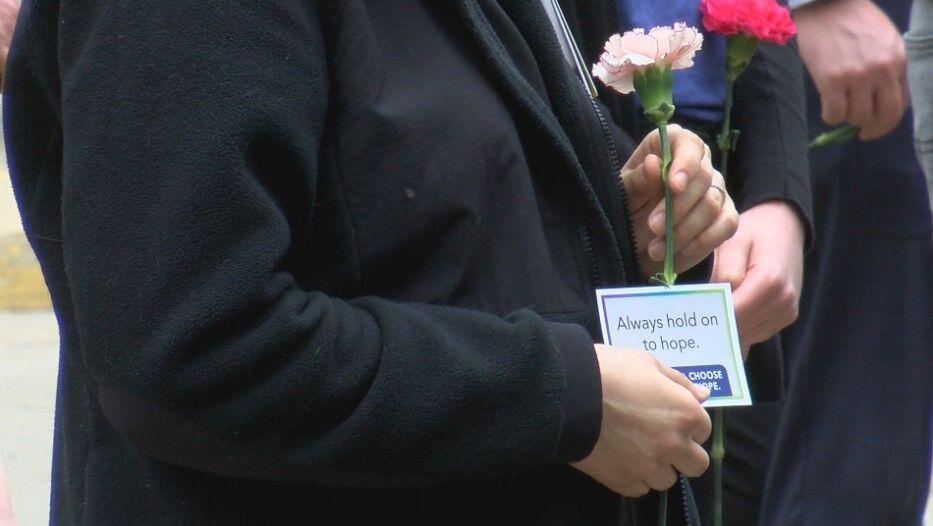 The ceremony allowed health care workers to reflect on the year.
"Since we've seen the vaccinations come out and our COVID patient numbers decrease, we're all starting to feel a little bit of optimism," Carol Meade, UnityPoint Director of Behavioral Health Services, said.
Hospital Staff Mental Health
Meade says early on, they knew the pandemic would be a stressful time.
Team members and leaders both participated in debriefing sessions to talk through exhaustion and experiences.
"I was worried that we were losing hope at times," Meade said.
Staff wanted to see success stories, implementing celebrations when a COVID-19 survivor would leave the hospital.
"The Real Heroes"
Mary Beth Keuter, a nurse manager for the pulmonary specialty unit says the bedside, front line workers were the real heroes in the pandemic.
"They knew those patients, they watched them, they got close to them, they signaled when they needed a compassionate care visit," said Keuter.
Keuter says the year started with a lot of unknowns, but now they have a solid treatment plan.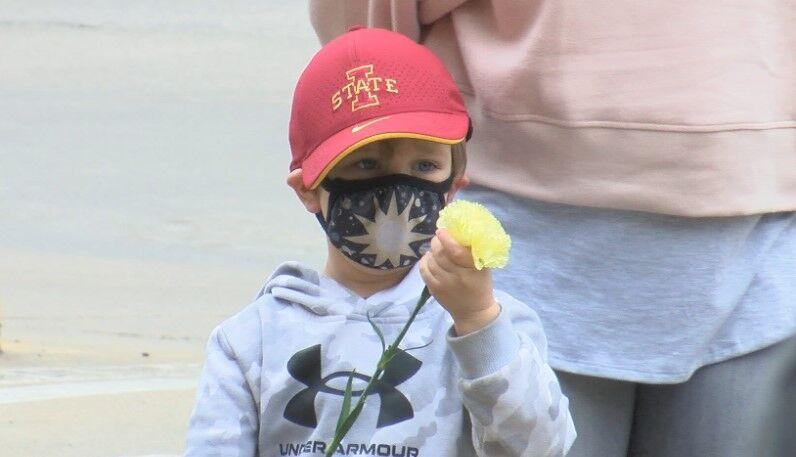 Another tribute will be at 6:30 p.m. Monday evening.
St. Luke's has also transformed A Ave into 'The Avenue of Lights,' 112 luminaries will be lit until Friday to honor those who died at the hospital.
They invite team members and the public, to visit the light display and reflect all throughout the week.
UnityPoint Health – Finley Hospital in Dubuque will be holding a similar COVID-19 Anniversary recognition event on Tuesday at noon. They will also have flowers to honor victims and will light luminaries.
KWWL is honoring COVID-19 victims in the words of the people who were closest to them. Submit a loved one lost here.