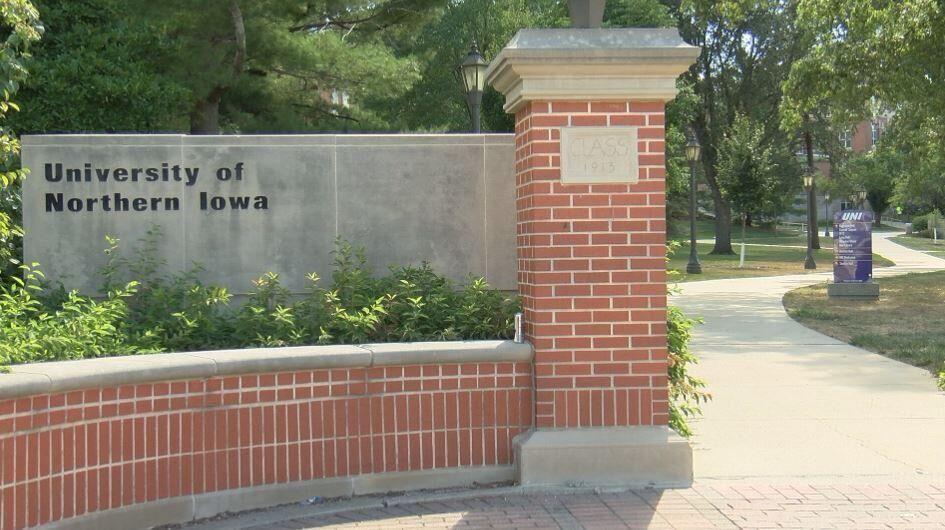 CEDAR FALLS, Iowa (KWWL) – The union representing faculty at the University of Northern Iowa released a letter to staff Saturday to offer its support of Dr. Steve O'Kane, recently disciplined for his classroom mask policy.
Professor Steve O'Kane faces disciplinary action after told students he would lower their grades if they failed to comply with the mask requirement within his classroom. This went against the Iowa Board of Regents who has repeatedly denied the implementation of a mask mandate at Iowa universities.
United Faculty, the union representing those working at UNI, applauded O'Kane for taking a "brave public stand."
"The discipline imposed is a disproportionate, unnecessarily disruptive, political show of force that harms O'Kane's students and their learning," union leadership wrote in its letter.
O'Kane said the easy choice would have been to abide by the rule, but he felt this was a moral decision to protect himself and his classroom from COVID-19 by requiring students to wear masks.
"As I sat there among the students I'm responsible for, or at least I feel that way, I should behave in a way that protects not only them, but their friends, their families and the larger university community," O'Kane said.
For the rest of the semester, O'Kane will teach online. It's unclear if he'll return to in-person teaching during the spring semester at UNI. A disciplinary letter from John Fritch, Dean of College of Humanities, Arts and Sciences, reads that O'Kane will be expected to comply with all university and Board of Regents policies going forward. It adds that he could face further discipline up to termination.
United Faculty says they will continue advocating for stricter COVID safety measures at the university.