(KWWL) - Foster parents and children in the foster care system all have unique situations, and COVID-19 was an added struggle for many. Families, and those who work in the field, share stories about the hardships they've needed to overcome due to the pandemic.
FOUR OAKS
Four Oaks Family and Children Services covers 69 out of the 99 counties in Iowa. Their purpose is to support, recruit, and train foster families. The organization also assists in connecting families to resources to help them through their time as a foster family.
Welcoming a new child into their home during a global pandemic is not an easy task for foster families. Adjusting to schools going virtual, or adopting a hybrid model, has been difficult for some families. Daycares closing down for periods of time has also caused issues.
However, the biggest concern families seem to have, is the possibility of COVID-19 coming into their home.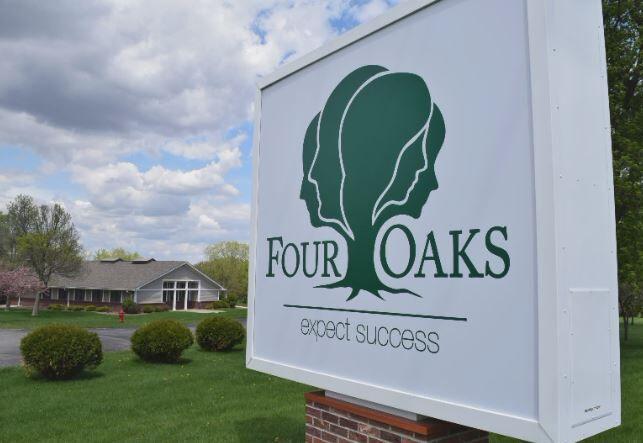 "That can cause of lot of uncertainty and maybe a little bit of fear," Caseworker Tonya Watters said.
There have been families who decide to keep their license as a foster family, but aren't any additional placements. Some families are worried about possibly exposing themselves, or other members of their household, to the virus.
"This pandemic is scary for all of us and if it's scary for an adult and isolating for an adult imagine what it might be like to be that child who needs care," Watters said.
There are families on the flipside, who are taking in children even if they are COVID positive. Foster families are stepping up during this time for the children who continue to be taken out of their homes due to neglect, abuse, or other reasons.
THE ANGUS FAMILY
Jen and Amie Angus have three adopted children. 11-year-old Jerod, Kiara who is 9, and 5-year-old Gerron. All siblings, adopted from foster care.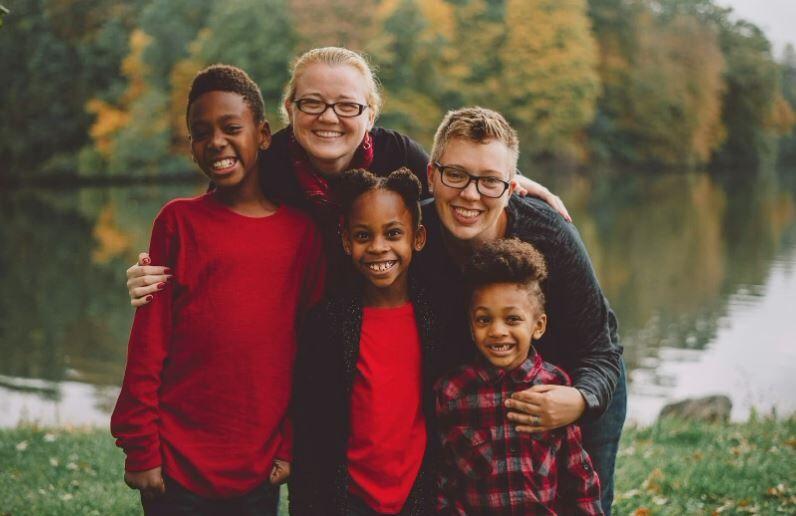 "For here, there was a couple different impacts because of COVID," Jen Angus said.
The family needed to pack up their things, and move homes, once the idea of school going virtual was a possibility. The two parents wanted to move closer to friends, who could take care of their children if necessary.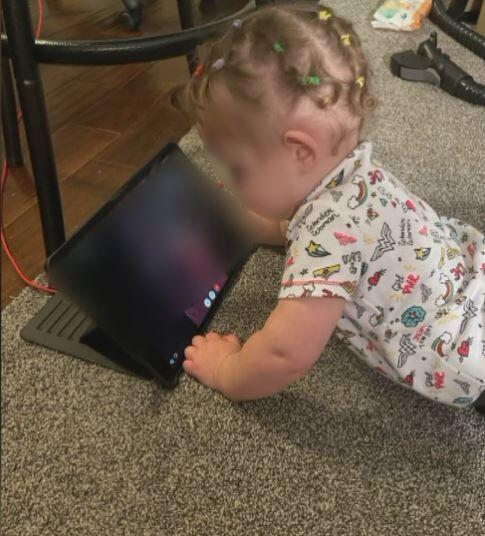 In addition to their three children, they are currently fostering a baby, who was placed separately from her sibling. Before the pandemic hit, the two were able to visit each other five times a week. The baby having to turn to virtual visits with her sibling, and birth family, for a period of time.
"Everything was cut off, so there was like three months that she wasn't able to see sister and sister wasn't able to see her or us," Angus said.
Another way the pandemic affected their family were the court dates that were put on hold. Finalizing the termination of parental rights, and being able to adopt the child, has been pushed back, making the process longer than it should be.
THE HITE FAMILY
Joel and April Hite have a biological daughter, 15-year-old Rebecca, and two adopted from foster care, 15-year-old Elizabeth and Matthew who is 4.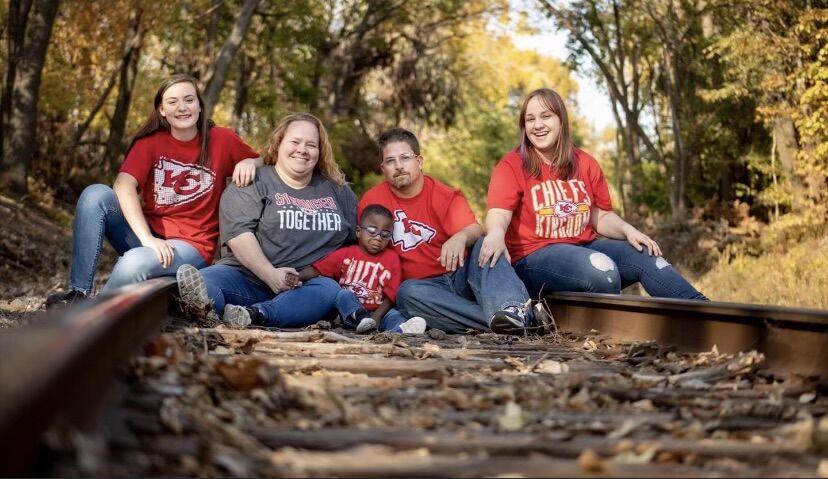 The foster parents are also currently fostering another child. The family understands the importance of providing a home and a caring family for children in need, especially during this time when less are fostering.
"They need a home. They need the love that they're not getting, or the care they're not getting," Joel Hite said.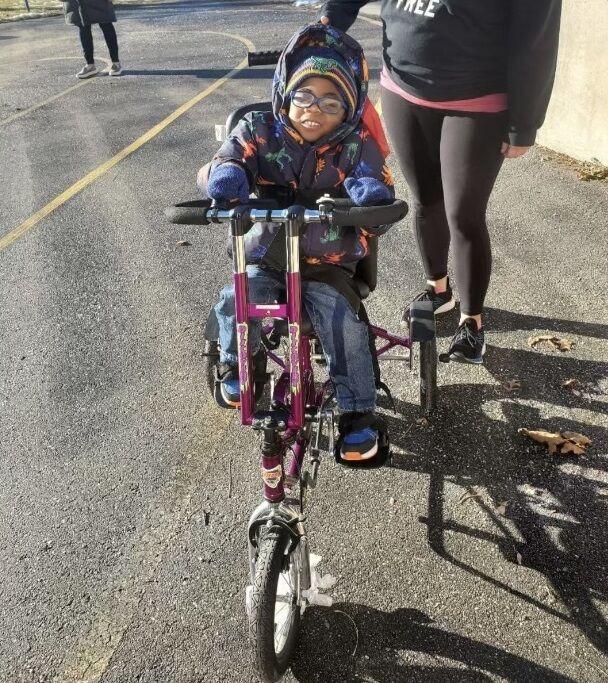 "Once it really closed down he did lose some of his therapies and wasn't able to go to them," Hite said.
Matthew has spastic cerebral palsy, has had a stroke, and is legally blind due to his previous situation with his birth family. The pandemic affecting some of his treatments for quite some time.
Matthew, along with the other two children, also had to go through a time of learning from home when the pandemic first struck. Matthew struggling without the one-on-one support from his teachers.
"You have to adapt to what the world throws at you. You're dealt a certain hand of cards, you play the hand that you're dealt," Hite said.
POSITIVE OUTCOMES
The two families, along with many others, say the pandemic has taught them a lot. From new ways to connect to those outside their household, to spending quality time with their children.
"There's certain things you may run into that you're unprepared for right away. You have to learn to adapt," Joel Hite said.
Though both families have had to overcome a variety of obstacles the COVID-19 pandemic brought, they are resilient.
"The blessing definitely outweigh the hard things, and just to know that kids are going to have a safe place, and we get to love on them," Jen Angus said.
"Our foster families here are willing to open their hearts and their homes to these kids and that has just been even more magnified during this whole pandemic," Tonya Watters said.
The need for foster families is always present. When an emergency placement needs to take place, the more homes available, the better. Families who are willing to take in sibling groups and teenagers are particularly in demand.
If you are interested in finding out more information on how to become a foster parent, you can visit the Four Oaks website.