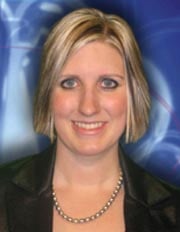 (319) 291-1226
jhamlett@kwwl.com
Hailing from the Strawberry Point/Arlington area, Jaclyne is a graduate of Iowa State University with a degree in Journalism and Mass Communication and an emphasis in public relations. She's been with the station since December 2007. Prior to KWWL, Jaclyne worked in the agriculture and funeral industries.
Jaclyne's favorite thing about working at the station is getting to the know people of the Cedar Valley. She's enjoyed being exposed to businesses of all types and finding out how we can help them grow!
In her free time, she enjoys spending time with her husband, as well as traveling and shopping.