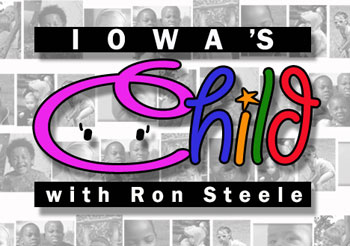 For more than 30 years, Ron Steele has featured Iowa's 'Waiting Children,' through his Iowa's Child adoption reports, the longest running television news feature in Iowa.
Iowa's 'Waiting Children' are the boys and girls available for legal adoption through the State of Iowa.
Most of these children want to be adopted with their siblings. Others may have special needs, and may need to be adopted separately. The fact is; they all deserve to belong to caring, loving families.
Over the years, some 200 of the children featured in Ron's Iowa's Child reports have been adopted into new families.
We hope the children featured here will too. Watch Ron's reports and contact Iowa Kids Net for more information on how you can get involved in foster care and adoption.