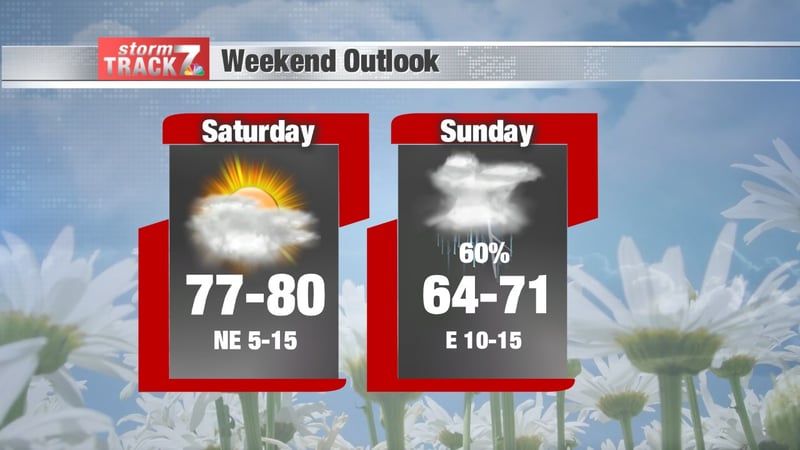 Weekend Outlook
Tonight Forecast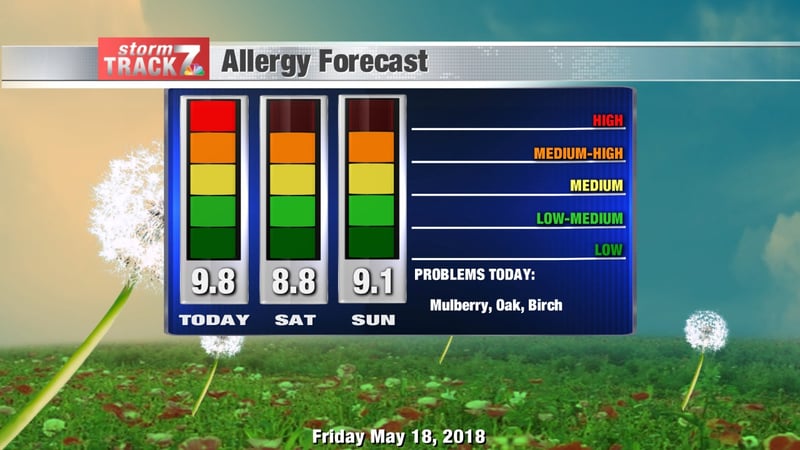 Pollen Count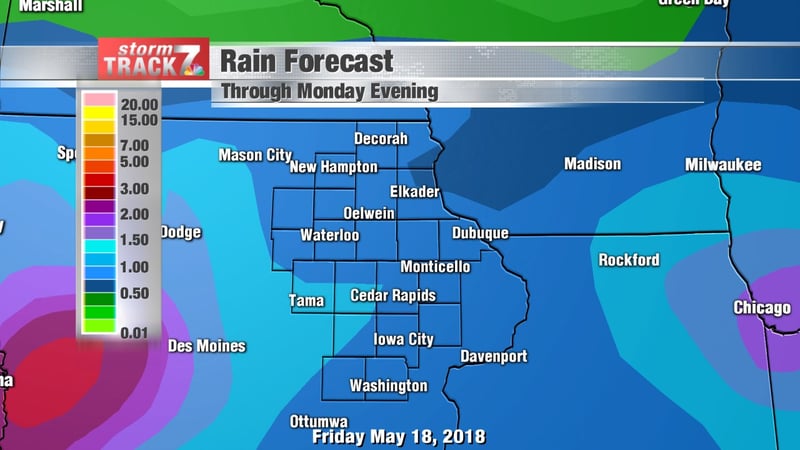 Rain Forecast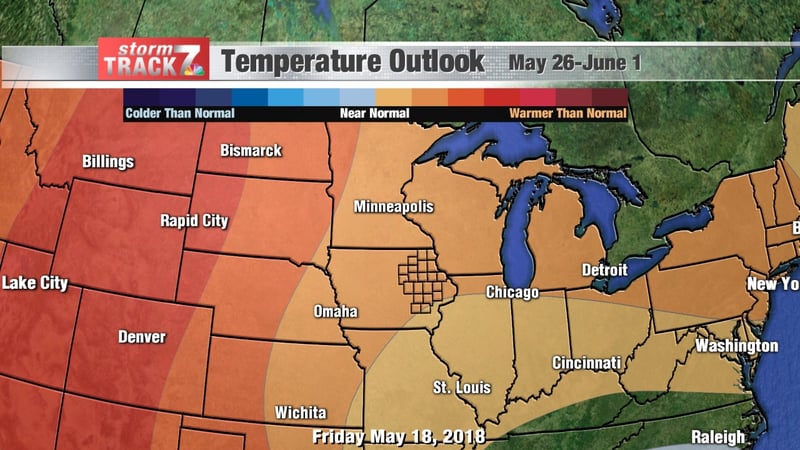 Long Range Temp Outlook
As we head into the weekend, we are tracking a low pressure system forecast to move across Iowa bringing a chance of showers/storms. A stray rain shower is possible this evening otherwise the sky becomes mostly cloudy tonight. More clouds than sunshine are expected Saturday as high temperatures warm to near 80 degrees. The humidity level will be the same as it was Friday.
Scattered showers and isolated storms are forecast for Saturday night into Sunday. It is not going to rain this entire time, but at any point during this time it can rain. The high temperatures on Sunday will be cooler, only reaching the upper 60s.
Monday and Tuesday are dry with more clouds than sunshine as temperatures warm back into the 70s. Slight chance of storms return to the forecast Wednesday through Friday with highs near 80.
Stay with KWWL for updates.
Download the FREE Storm Track 7 Weather App
How to get school, business and/or organization closings alerts on your KWWL NEWS app