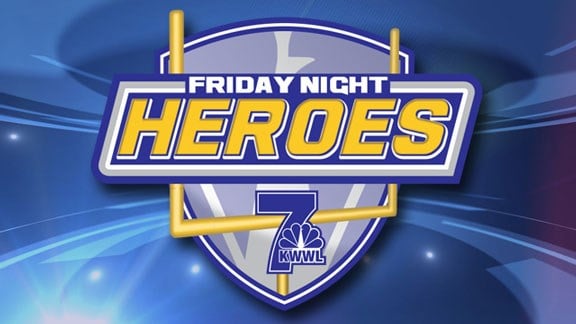 SOLON (KWWL) -
There was a great matchup Friday night as the four-time defending 1-A State Champion Iowa City Regina, who is riding a state record 56-game win streak, met a Solon team that advanced to the 3-A State Semifinals.

Regina rocked Solon 38 to 0 last year, but Solon would test Regina to their limits this year.
The Spartans would provide some intimidating confines for the Regals this year, but it wouldn't be enough to keep them from scoring. During their first offensive possession, the Regina quarterback would a receiver and go more than 50 yards to the end zone. With the extra point the Regals would be up seven to nothing.
The Spartans would answer right back as quarterback Brandon Childs would hit wide receiver Halston Durr over the middle and Durr would take it into the endzone. The Spartans would make the extra point and would tie things up at seven.
Still in the first, the Regals would face fourth and long and punt.
The ball would land in the hands of Brandon Kramer who would provide some fancy footwork and make his way to the end zone. The Spartans would go up 14 to seven.
At the end of the second quarter the Regals would face the Spartans on the one yard line. The quarterback would keep the ball and go straight up the middle and score. With the extra point, Regina would tie Solon 14-all.
The game would be decided in overtime. The Spartans would go for two instead of the tie and the would get it. The Spartans would break the 56-game winning streak and beat Regina 29 to 28.