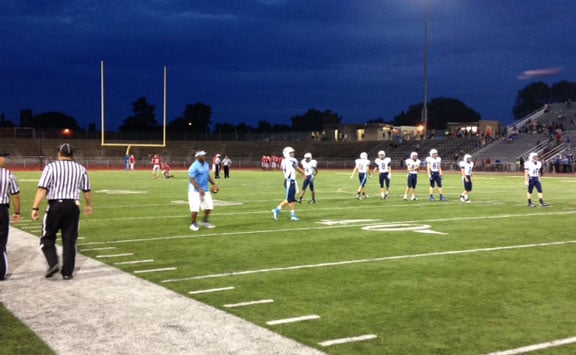 CEDAR RAPIDS (KWWL) -
A cross-town rivalry turned into Mother Nature's playground at Kingston Stadium in Cedar Rapids.
Cedar Rapids Washington opened the scoring in a game that didn't start until after 8:30 p.m. due to a lightning delay in the sophomore game.
On their first drive, Warrior senior quarterback Reid Snitker launches a bomb to junior wide receiver Isaiah Nimmers for the 65-yard touchdown. Washington goes up 6-0 after the missed two-point conversion.
In the second quarter, Washington went up 8-0 after a beautiful punt coverage pinned Jefferson deep in their own end resulting in a safety.
On the ensuing free kick, senior wide receiver Landen Akers returns it 50-yards for the Warriors to put them up 15-0.
The game would be delayed at 9:15 p.m. with 8:51 left in the first half due to lightning.

Jefferson would make it close in the 4th, but Washington would pull off the 43-26 win.