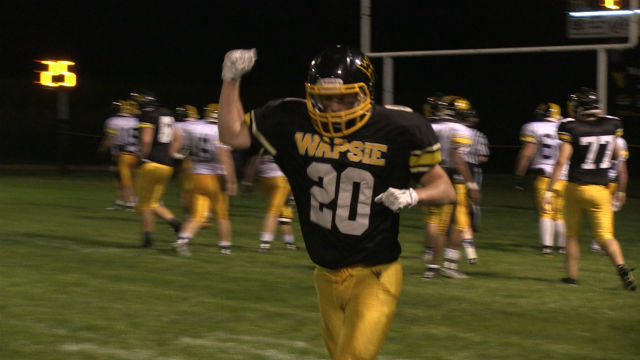 A nice Class A match up, as Starmont visited Wapsie Valley. The Warriors whipped the stars 42-10 last year.
The start of the game would be delayed 15 minutes because of lightning. But that wouldn't slow down the Warriors. Andrew Buzynski would roll out and connect with Jake Goeller for a 16 yard score. Wapsie Valley up 7-0.
On their next possession, Caleb Knipp would get the call and he answers with a 65 yard touchdown run. The Warriors were up 14-0.
Knipp would do it again. He runs into a bunch of defenders, but found the other side on his way to a 24 yard TD run. That would put the Warriors up 21-0.
Wapsie Valley would go on to win 28-12 over Starmont.