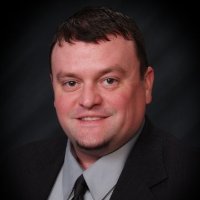 Jason Lehnst
(319) 351-3921
Jason has over a decade of experience working with businesses and organizations in and around Johnson County. Jason grew up in Williamsburg and attended the University of Iowa in nearby Iowa City. Throughout his career he has worked with companies of all shapes and sizes, from small farming cooperatives to large multi-national corporations.
What Jason enjoys most about his career is the opportunity to work with people at a local level, developing partnerships and building meaningful relationships. Having been a part of his own family's local business he understands the needs of today's business owner, and the potential for vast commercial growth in eastern Iowa that can be attained through creative marketing strategies.
An avid sports fan, Jason enjoys watching the Iowa Hawkeyes, Chicago Cubs, Bears and Blackhawks. He also enjoys camping and trout fishing in northeast Iowa.