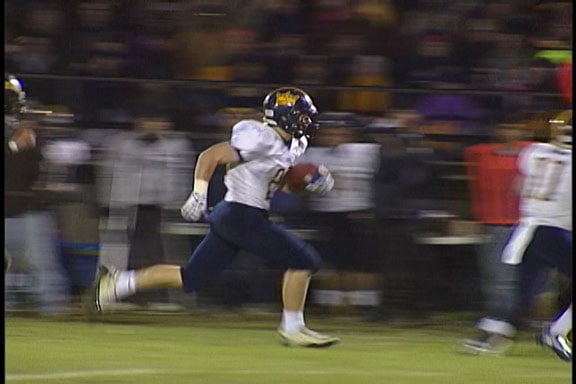 DELHI (KWWL) -
It was a battle of the unbeatens as Maquoketa Valley and Iowa City Regina squared off in this quarterfinal matchup.
The Regals took an early lead on a 33-yard field goal by Jacob Adam.
Maquoketa Valley responded, though, later in the first quarter after a turnover. Ryan Parmely raced 90 yards to put the Wildcats in the lead 7-3.
But Iowa City Regina struck back on a 20 yard TD pass from Drew Cook to Nick Phillips to make it 10-7 Regals.
Regina goes on to win 24-7 to get to the UNI-Dome next week.