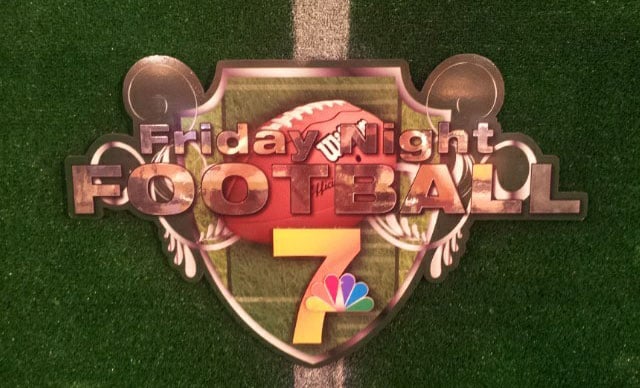 IOWA CITY (KWWL) -
Seventh-ranked Iowa City West hosted Dubuque Hempstead Wednesday night. The Trojans beat the Mustangs in a 39-35 thriller in week 6.
Trojan fans would brave the rainy weather to view this rematch -- and they wouldn't be disappointed.
West High's first drive would be capped off by a 4-yard run by quarterback Nate Boland. The extra point would also be good. The Trojans would go up 7-0 early in the first quarter.
During the next drive, Boland would hand off to to fullback Micah Kelsay, who would lower his shoulder and make a hole through the defense.
Kelsay would rumble 18 yards to the end zone. West would go up 14 to nothing on Hempstead.
Still in the first quarter, Dubuque Hempstead would punt on fourth down and the ball would be picked up by West High receiver Anthony Batie.

Batie would break a couple of tackles, change direction, and follow his blockers on a 50-plus-yard run to the end zone. With the extra point, the Trojans would go up by 21.
The Trojans would dominate all aspects of the game Wednesday night as they roll Dubuque Hempstead 69-7.

Written by John Wilmer