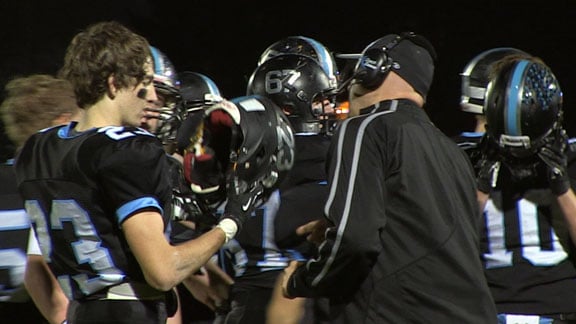 WEST UNION (KWWL) -
8th-ranked North Fayette Valley was without star running back and linebacker Josh Mackey in the first round playoff match-up between the Hudson Pirates.
North Fayette Valley struck first on defense as Nick Wander picked off a pass by Hudson's Dylan Hassman. The turnover set up a Dillon Baumler touchdown to bring the Tigerhawks up 7-0.
The Pirates weren't ready to concede as Dylan Hassman lead the Hudson offense down the field to set up a 3-yard score by Cameron Wright to tie the game up at halftime.
North Fayette Valley would pull ahead in the second half to win 22-13 as the Tigerhawks advance to take on Nashua-Plainfield in the second round of the Class 1A Playoffs.

Written by Mat Chapman