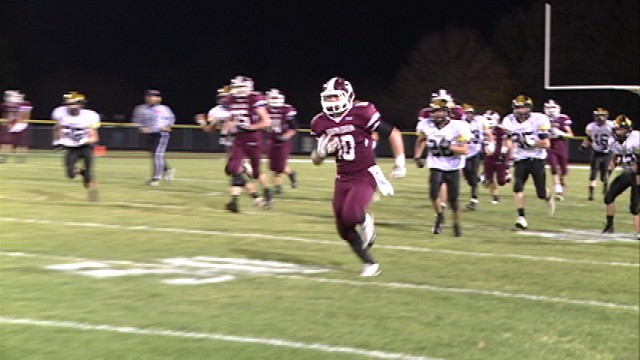 GRUNDY CENTER (KWWL) -
The Grundy Center Spartans came ready to play. The very first offensive play of the night, number 7 Bryce Flater took it all the way down the sideline for the touchdown.
Spartans up seven to zero.
The Starmont Stars with the ball then but fumbled on the play. Grundy Center recovered and capitalized with a 5-yard pass from quarterback Brock Rohler to Bryce Flater.
Spartans up 13 to zero.
The Spartans struck again with a 76-yard run by number 10 Jordan Clapp. Grundy Center up 19 to zero.
Then Jordan Clapp, having a great night, scored again with a 7-yard run to give Grundy Center the 26 to zero lead.
After a great punt return by Nick Mauer, Jordan Clapp scored again with a 2-yard run. Spartans up 33 to zero.
Grundy Center wasn't done in the first half. Final score of the half was a 41-yard pass from Brock Rohler to number 84 Jordan Stoner.
The Spartans went into half up 39 to zero and went on to win 53-13.