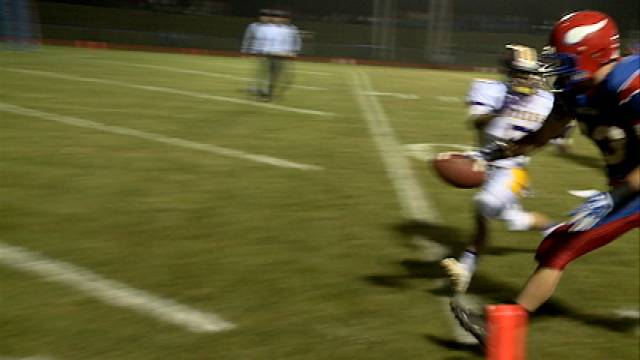 DEWITT (KWWL) -
The Decorah Vikings dominated the Sabers from Central DeWitt 34-7 on Wednesday night in the first round of the high school football playoffs.
The Vikings used three first-half touchdown passes from quarterback Bryce Pierce to jump out to a 21-7 lead at the half.
Trailing 7-0, the Sabers forced and recovered a fumble, which led to a 15-yard touchdown run from James Grell that tied things up 7-7.
But Decorah was just too much as they win their 24th straight game and advance to face Maquoketa on Monday, Nov. 4.
Written by Zach Grant