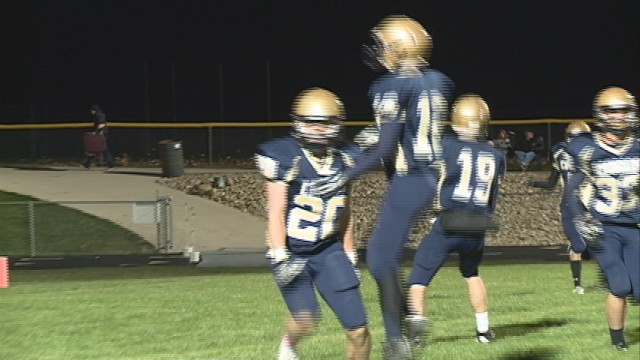 The North-Fayette Valley TigerHawks rolled into Sumner looking to head into the post season a perfect 9-0. The Cougars of had other ideas.
Both teams scored on their opening drives, the TigerHawks got a one yard run from Josh Mackey while Jalen Tranbarger took a direct snap 56 yards for a score that gave the Cougars a 7-6 lead early on.
Tranbarger had the games biggest play when he took a North-Fayette Valley punt back 70 yards for a touchdown that gave Sumner-Fredericksburg 14-13 lead.
North-Fayette Valley used three straight touchdown runs from Josh Mackey to build what they thought was a comfortable 30-13 lead late in the second quarter.
But the Cougars would go on a 28-0 run from there on out and win by the final score of 41-30.