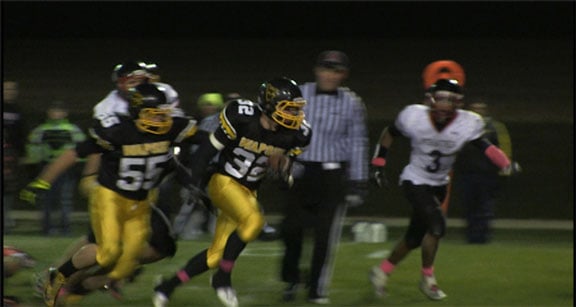 FAIRBANK (KWWL) -
In Class A District 3, third-ranked Wapsie Valley hoped to close the season unbeaten against playoff-bound Postville.
It was a defensive struggle early. Stone Kane would get the only score of the first half on a 3-yard run. Wapsie Valley led 7-0 at halftime.
In the second half, the Warriors would grind out a score. The drive took nearly six minutes and was capped off by a 1-yard TD by Ethan Kleitsch. Wapsie Valley led 14-0.
Wapsie Valley would stay unbeaten with a 35-0 victory over Postville.