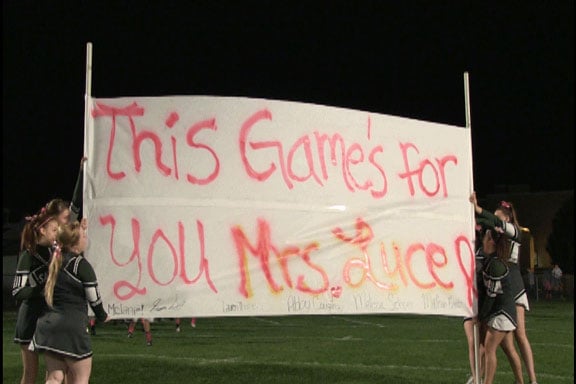 WATERLOO (KWWL) -
In class 2-A District 3, 1-and-5 Central Springs pays a visit to winless Waterloo Columbus.

The Sailors dedicating the game to Carol Luce, who is fighting breast cancer. And they would come out fired up.

Central Springs fumbles the pitch. The Sailors' Ethan Smith picks it up and takes it to the house. Columbus up 7-0.

Later in the first, Charles Verduzco from shotgun. He rolls out and decides to keep it. That was a good choice, as he finds the end zone for a 10-yard score. Columbus up 14-0.

Columbus would capitalize on another turnover. Dalton Wyborny can't handle the punt, and Jay Jasper jumps on it at the one.

That sets up a Verduzco 1-yard sneak. Columbus up 21-0.

Central Springs would finally get on the board in the second. Levi Nettleton races 37 yards for the touchdown. A two-point conversion made it 21-8.

But Columbus wasn't done. With time winding down, Charles Verduzco connects with his favorite target Patrick McLaughlin for a 30-yard score.

Columbus wins its first game since 2011 with a final score of 41-28.