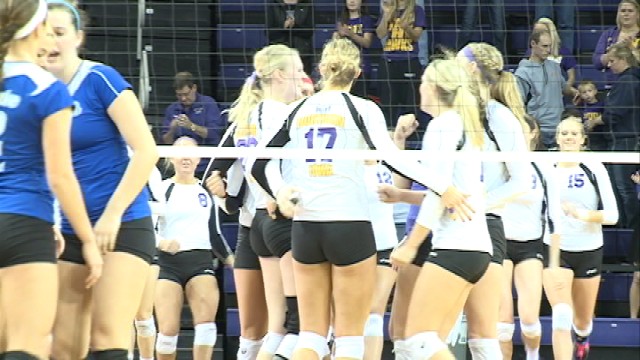 CEDAR FALLS (KWWL) -
The UNI Panthers volleyball team defeated the Drake Bulldogs in straight sets on Saturday Night at the McLeod Center.
The Panthers won the first match 25-19, and the second set 25-17. The Panthers were led by outside hitter Eryca Hingtgen, who tallied 14 kills.
The Bulldogs made a push in the third set and got the score to as close as 23-19, but the Panthers got a game winning block from red shirt freshman Leigh Pudwell and won the set 25-19.
The Panthers next game is against Bradley, Tuesday night in Peoria, Illinois.