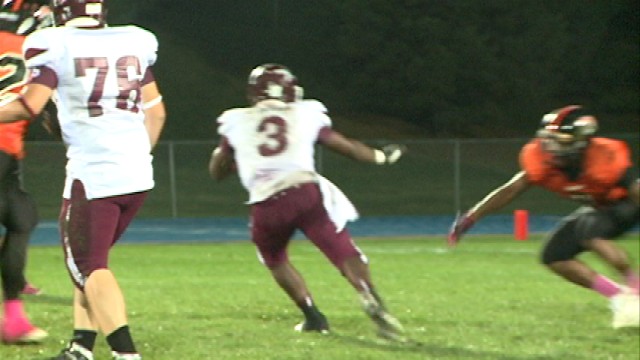 WATERLOO (KWWL) -
Both Waterloo East and Waterloo West are coming off playoff appearances last year, but both teams have struggled to gain traction in 2013.
It's been an up and down year for West, which enters the night with a 2 & 3 record after last week's 28-27 heartbreaking loss to Cedar Rapids Washington.
East High on the other hand is still looking for the first win under new head coach Kevin Meyer.
The kids were fired up for the crosstown rivalry. West came ready to play, putting seven on the board fast. The Wahawks kept the momentum going in the first quarter: runningback Lance Dunn cut right through traffic and all the way up the left side of the field., lengthening West's lead 13-0
Then, it was Dunn again with a huge run all the way to the endzone. After a successful field goal, West was up 20-0.
East kept trying to put a drive together, but fumbles and passes that just couldn't connect kept them out of the Wahawk endzone.
Finally, with 12 minutes left in the first half, West's Trey Burt pulled in a diving catch in the endzone.
With the score at 28-0 West, the game was postponed for lightning. Then, in the delay, it was called in a 'mutual decision.'
Final: 28-0 West.