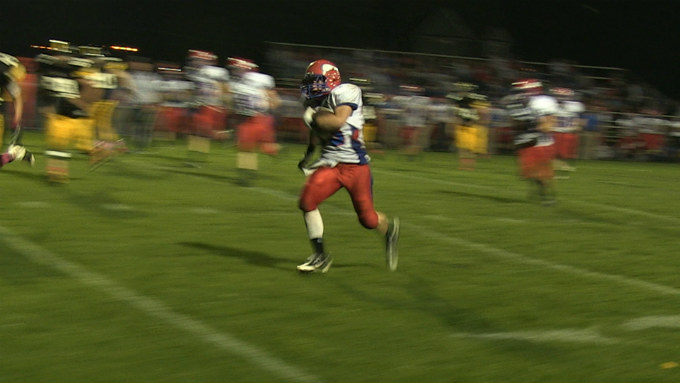 VINTON (KWWL) -
Plenty of pink was worn in Vinton to honor breast cancer survivors as Vinton Shellsburg hosted third-ranked Decorah.
Decorah wasted no time starting their night as Holt Johansen scored on a thirty yard pitch to give Decorah the 7-0 lead.
After a Vinton Shellsburg three and out, Decorah's Bryce Pierce and Kyle Kane connected on a seventy yard touchdown pass to extend Decorah's lead 14-0.
Decorah's Jake Hovden would grab an interception as well as two rushing touchdowns later in the game to put Decorah up 28-0 at the half.
Decorah would go on to win 35-0 notching their sixth win of the season to stay undefeated.