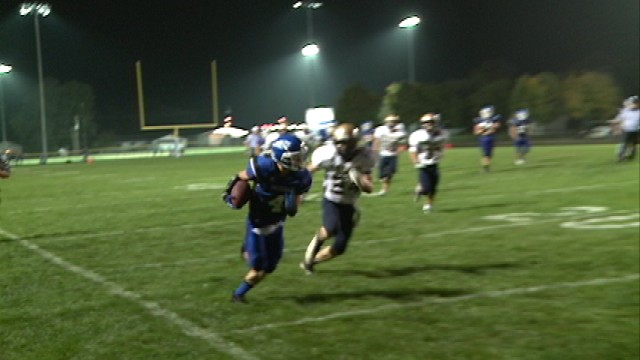 DIKE (KWWL) -
Fourth ranked Dike-New Hartford has been on a roll. The Wolverines are winning by an average of 35 points a game while pitching 3 shutouts.
On the other side is Sumner-Fredericksburg who is 4-1 with its only loss a last second 34-28 defeat to second ranked South Winn.
Homecoming Friday night for the Wolverines and after a few drives Carson Parker throws a beautiful touch pass to a wide open Preston Wheat, who does the rest. 47-yard touchdown to give the Wolverines a 7-0 lead.
Later in the half the Wolverines' Levi Lynch just simply will not be denied, he breaks 3 tackles on his way to a 15-yard touchdown to give D-NH a 14-0 lead.
In the third the Wolverines waste little time marching on a 3-play, 60-yard drive, as Carson Parker finds Gabe Eiklenborg who makes the catch, tip toes the sideline, and finds the end zone for a 37- yard touchdown to give D-NH a 21-0 lead and they remain unbeaten with a 28-6 victory.