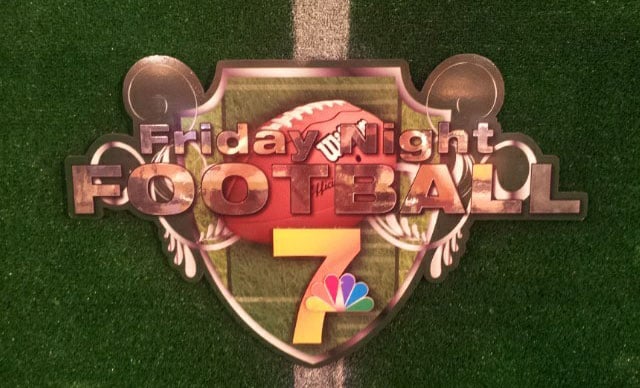 CEDAR FALLS (KWWL) -
Cedar Falls is coming off its first loss of the season to Waterloo West, while Linn-Mar's only win of the season was a 59-35 victory over West two weeks ago.
The Lions would take their opening possession down to the Cedar Falls 36-yard line, but the Tigers would force them to punt and it was a very good kick downed inside the five at the 1-yard line.
The Tigers take over and, on a third and six, Eli Berregaard takes it around the left side for a first down, keeping the drive alive early in the game.

Two plays later, number 19 sophomore Denison Harrington takes it 25 yards down field on an excellent carry. Harrington gets his number called again a couple of plays later for another beautiful gain to the Lions 40-yard line.
Eli Berregaard caps off the 99-yard drive with a straight-up-the-gut third and six call to the house, for a touchdown Tigers. The extra point made it seven-zip in the first.
Two possessions later, the Linn-Mar Lions go on the prowl with a very nice pass from 6-foot-5, 215-pound quarterback Ryan Schmidt. Jon Schlotterback is on the receiving end for the very nice pick-up.

Schmidt calls his own number two plays later and takes it 13 yards to the Tiger 37-yard line. Schmidt then goes to the air a couple of plays later and connects with number 12 Matt Ramsey for a 32-yard touchdown pass, and the Linn-Mar Lions go 64 yards to the zone and tie this game up.
It was all Tigers in this one....final score Tigers 56, Lions 28.