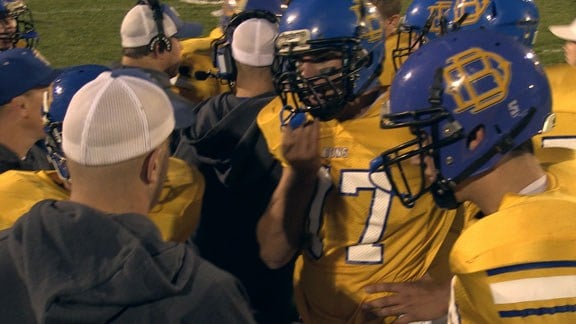 GILBERTVILLE (KWWL) -
The Don Bosco Dons defended their field on homecoming with no setbacks against the Tripoli Panthers.
The Dons started out quickly with a 10-yard touchdown run by Jake Hogan, giving Don Bosco the 8-0 lead.
Don Bosco continued to light up the scoreboard in Gilbertville, with touchdown runs by Mason Svoboda and Jake Hogan.
The Dons were able to rest their starters in the second half as they coasted their way to a 74-6 victory.

Written by Mat Chapman