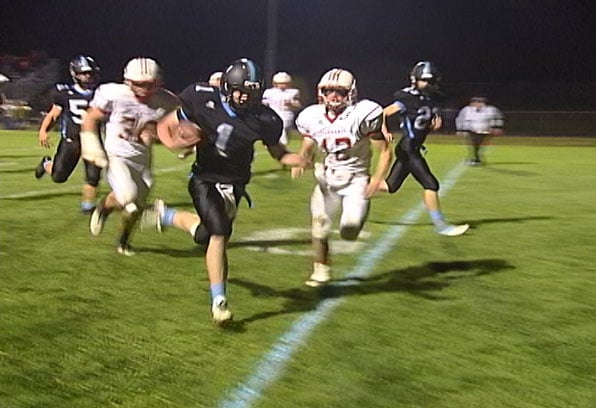 WEST UNION (KWWL) -
This was a battle of unbeatens in Class 1A District 4 -- number 5 ranked St. Ansgar vs. number 9 North Fayette Valley.
It was all North Fayette Valley in the first half as they rolled to a 21-0 halftime lead.

Josh Mackey scored first for the Tigerhawks from 1 yard out. Then Derrick Kuehner scored easily from 6 yards out to make it 13-0 North Fayette Valley.

Then the quarterback Trevor Hurd scored on a 27-yard scamper to put the Tigerhawks up 21-0.
North Fayette Valley would go on to win 21-3.

Written by Jason DeWitt