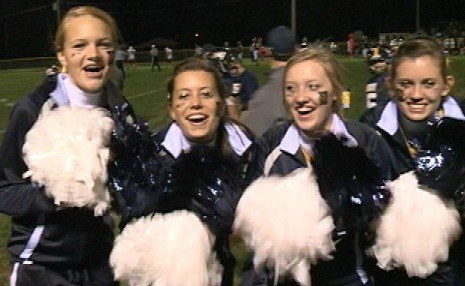 HUDSON (KWWL) -
It was a tale of two halves for the Hudson Pirates Friday night in Hudson in a Class 1A District 3 battle with South Hamilton.
The Pirates
bolted to a 14-0 first quarter lead, but could not hold that lead, in an 18-14 loss to the visiting Hawks from Jewel.
Hudson quarterback Cameron Wright passed 25 yards to Antwain Strong just three minutes into the game for a 7-0 Hudson lead.
Later, Joe Hageman scored from the 2-yard line to give the Pirates a 14-0 lead on Homecoming night in Hudson.
Hudson led 14-3 at half, but could not come up with any second-half offense.
South Hamilton kicked a second field goal and scored two touchdowns to take the victory.
The loss drops Hudson to 2-2 on the season, while South Hamilton ups its season record to 3-1.
The Hawks only loss came at the hands of undefeated Dike-New Hartford, 28-14.
Next Friday night, Hudson travels to Eagle Grove.