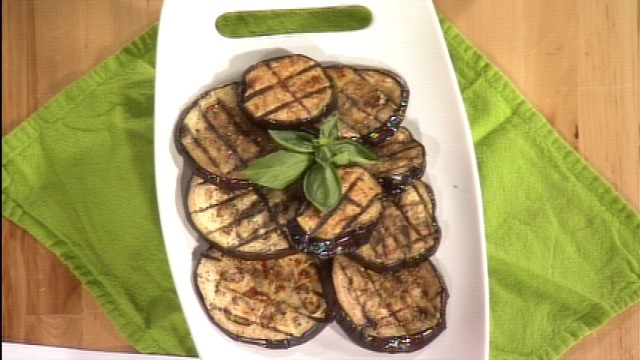 WATERLOO (KWWL) -
Herb Grilled Eggplant
Servings vary
Total time: 25 minutes
Ingredients:
1 eggplant, cut into 1" slices
3 Tbsp. canola or olive oil
2 Tbsp. balsamic vinegar
2 garlic cloves, finely minced
1/4 tsp. each dried thyme, basil and oregano
Salt and pepper, to taste
Directions:
COMBINE oil, vinegar, garlic, herbs, salt and pepper and BRUSH both sides of eggplant. HEAT grill to medium and GRILL eggplant 15 to 20 minutes, or until tender, turning once.
Eggplant Facts:
-Choose eggplants that are heavy for their size, without cracks of discolorations
-Store eggplants in the refrigerator crisper drawer for 5 to 7 days
-Eggplants are low in calories and a good source of dietary fiber