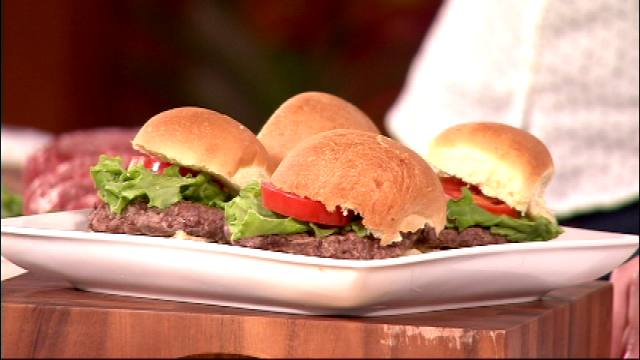 WATERLOO (KWWL) -
In case you plan to grill Dad a burger for Father's Day, our Fareway dietitian has a few tips to make "the perfect burger."
First, keep in mind portion sizes. One pound of ground beef should feed four people.
When forming your burger into a patty, touch it as little as possible. You don't want the burger to get too compact. Form the patty as quickly and with as light a touch as possible.
Before placing the raw burger on the grill, press your thumb into the center on just one side. This will help the burger from getting too round (like a meatball) as it grills.
While on the grill, do NOT press the burger down with your spatula. It does NOT help the burger cook faster. It only drains the juices you want to keep the burger from getting too dry.
Make sure the meat is thoroughly cooked, and enjoy with Dad!
Happy grilling!