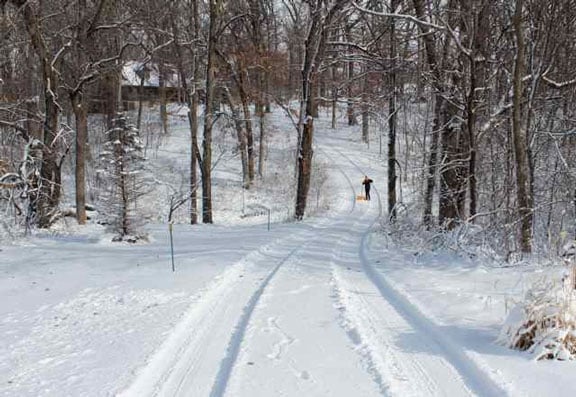 IOWA CITY (KWWL) -
Congratulations to Lynn Brown of Iowa City, the winner of KWWL's StormTRACK 7 mobile app contest!
Brown, pictured standing in her very long driveway, used to pay someone to plow the road. Not anymore.
Brown wins the Ariens Deluxe Sno-Thro valued at $1,100.
More than 7,000 entries were received from all over eastern Iowa. Congratulations to Lynn Brown!
Though the contest is over, severe weather this winter is not.
Download the free StormTRACK 7 weather app -- for Android phones and tablets, iPhone, iPad and iPod Touch -- to know what's coming to your area.
Get video and text forecasts from Mark Schnackenberg, Eileen Loan, Jeff Kennedy and Denice Pelster; get updated when severe weather is coming to your county; watch the animated radar map; get news headlines; even submit your own photos and videos of weather in your area!